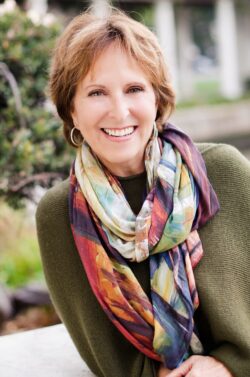 BARBARA KASS
WHNP, MSN
pppppppppppppp
Clinician and national and international consultant for over 30 years, Barbara is known for blending her extensive knowledge about women's health and preventive and integrative medicine throughout her teaching and writing.
The combination of her experiences in examining women with breast cancer, having several friends and colleagues diagnosed with breast cancer, and her commitment to quality women's health care inspired Barbara to write Be Good to Your Breasts, The Complete Guide to Breast Cancer Prevention. Barbara's ultimate goal? To help make Breast Health and Breast Cancer Prevention Education an important part of health care for women of all ages.
Be Good to Your Breasts, The Complete Guide to Breast Cancer Prevention gives women the opportunity to learn about, and use, a life-changing and unique approach to breast cancer prevention. Through this groundbreaking book, women will learn about the special connections between the health of their breasts and the health of their immune and digestive systems ('gut health') and lifestyle, environment and genetics. They will learn how they can easily use these connections to create their own, personal Breast Health Plan – a plan that will not only help reduce their risk of breast cancer, but improve their health in many wonderful ways.
The book also offers women several approaches to making their Breast Health Plan work for them and to help them overcome challenges that may get in their way. Equally important is that the book offers women suggestions for ways they can work with their health care provider so that they can have the care they need and deserve.
In addition to its focus on breast cancer prevention, Be Good to Your Breasts gives women information about several common women's health problems and other reproductive cancers. And finally, it gives them resources they can use to help not only themselves, but their families and communities.
All of the information included in the book has been carefully reviewed by Barbara Kass, WHNP, MSN a women's health care specialist for over 35 years and one who is known for her national and international work and teaching and writing about preventive women's health care. Given her extensive experience, Barbara has beautifully taken complex medical research and offered it to women in an enjoyable, positive, easy-to-use and easy 'read' approach.
Barbara has also authored Say Goodbye to PMS, The Fertility Awareness Handbook and the textbook Management of the Perimenopausal and Postmenopausal Woman: A Total Wellness Program.