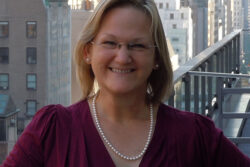 BETH SCHROEDER
Nutrition Wellness Coach, Guide, Educator & Supportive Mentor
pppppppppppppp
Beth Schroeder, MS, CNS earned a master of science degree in Nutrition and Integrative Health from Maryland University of Integrative Health (MUIH) in Laurel, MD. A two-year clinical nutrition program, Beth's thesis "Whole Plant Foods and their Effect on Metastatic Cancer Survival" included a client case study component with a review of current research in the field of epigenetics for understanding nutritional intervention alongside standard cancer intervention protocols. Significant conclusions included improvement in quality of life and improved overall survival with inclusion whole plant foods for physiological and immune system support.
Beth is a Certified Nutrition Specialist® practitioner and is certified in plant-based nutrition through Cornell University and the T. Colin Campbell Foundation. Owner of Simply Health LLC since 2009, Beth works in private practice supporting patients with chronic conditions to make dietary and lifestyle changes by teaching plant-based food patterns in workshops and individual coaching.
As a breast cancer survivor, Beth brings both passion and dedication to improving her client's current quality of life, nutritional intake, food patterns and vitality. She is an engaging speaker to inspire and educate about chronic health challenges and the benefits of diet and lifestyle changes.
Email: beth@simplyhealthllc.com
Website: www.simplyhealthllc.com
Phone: 856-912-7124