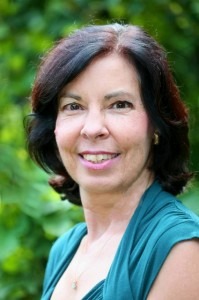 DR. JUDY SEEGER
Detox and Cleanse Specialist
pppppppppppppp
Hi, I'm Judy Seeger and I'm a Natural Cancer Cure Researcher and traditional naturopath. I'm the creator and author of "Natural Cancer Cures With Foods That Heal" plus the organizer for Cancer Cleanse Camp. Judy Seeger's passion is to energize people with health! Having seen 1000's of people in her clinic suffer from colds and headaches to cancer and colitis she has developed a powerful health system that effectively regains health. Judy has been teaching groups of health-seeking people throughout the United States since 1990. With her 30 years of experience in the natural health field, she has been highly successful in bringing people to a level of wellness they have never experienced before. As director of a Holistic Health Clinic called River of Life Health Center, Judy achieved a high level of success with her patients. Many people with thyroid, lung, skin, and brain cancer greatly improved by using her health plan system. She provided every form of safe, and clinically proven natural healing therapy including writing an easy to use handbook for her patients to reach their health goals. From herbal medicine classes to cancer to menopause, Judy's vast experience in the natural health field has changed countless lives.
Discover Judy's 3 Step Detox Formula
Judy Seeger, ND: Author, Speaker, Researcher, Webinar & Teleclass host, online TV show host.
I drank my first Liver Flush drink in 1978. One cup of olive oil chased by one cup of fresh lemon juice. I never got past two sips without getting violently ill! I was one toxic puppy. And I was only 18 years old, never did drugs, drank alcohol, but ate a horrible diet. I was known as the 'Pizza Queen'.
The local health food store owner explained the powerful benefits of cleansing, but I simply couldn't do it. I kept trying different methods of cleansing, but each one made me sicker, not better.
I was fortunate enough to be trained by world renowned healers like Dr. John Christopher (master herbalist), Dr. Bernard Jensen (world renowned nutritionist) and then Dr. Joel Robbins, MD, DC, ND who started teaching me that it was not just about drinking a Liver Flush drink, but also eating more veggies, living a life of peace, letting go of anger, and using natural detox therapies that cleansed my whole body not just my liver.
Growing up in New York City with European parents, there were minimal choices for finding quality vegetables. On top of that, I was a picky eater, rarely touching my vegetables. I had a severe sweet tooth and loved white bread, especially peanut butter and jelly sandwiches! It was a huge challenge getting rid of that sweet tooth.
By the time I was 18 years old, following this poor dietary lifestyle, I ended up with chronic fatigue, caught colds constantly plus suffered with severe low back pain, constipation, migraine headaches, dizzy spells, chronic sinus infections…the list seemed endless! And I was young. I can't imagine what life would have been like if I continued on this self-destructive path. Serious disease would have surely overtaken my body.
But detoxing and cleansing my whole body saved me!
I started out with juicing and I remember the first time I ever tasted a glass of freshly made carrot juice, I couldn't believe how delicious it tasted! I was shocked at the sweetness, the refreshing taste, and most especially how good I felt! It was better than drinking soda or eating candy.
I was hooked!
Then I did my first colon cleanse which was another experience! I lost weight, I had more energy then I knew what to do with and best of all my symptoms were slowly but surely disappearing! I knew then I was on the right track so it was time to take this to my clinic.
I worked on thousands of people and saw them have the very same results. I worked on rebuilding their body first, then went onto the next step – using simple to natural detox therapies to help them eliminate their poisons. From mercury to chemo to sugar cravings people came to eliminate the poisons that were causing them to feel sick. The very toxins that was causing gallstones to form.
After 35 years in the Alternative Medicine field, I've put my findings into books that are easy to read, easy to follow, and most importantly gives fast results.
When not writing, teaching or speaking, I love to travel the world eating exotic foods like dragon fruit, and hiking to waterfalls or Salsa Dancing. I remain a life-long fan of all activities in water – white water rafting, kayaking, boogie boarding, swimming, snorkeling.