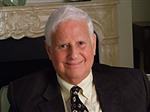 DR. MICHAEL B. SCHACHTER
Director of the Schachter Center for Complementary Medicine
pppppppppppppp
Dr. Michael B. Schachter is a magna cum laude graduate of Columbia College and received his M.D. degree from Columbia's Physicians & Surgeons in 1965. Although originally trained and Board Certified in Psychiatry, he has devoted most of his professional career to treating all kinds of patients, using a complementary and alternative or integrative approach. He is also a Certified Nutrition Specialist (CNS), and has achieved Advanced Proficiency in Chelation Therapy from the American College for Advancement in Medicine — ACAM.
Back in 1974, Dr. Schachter, along with a partner, established one of the first nutritionally oriented orthomolecular, integrative, complementary and holistic practices in the tri-state area, in Nyack, NY. In 1991, the practice was moved to Suffern, NY and became known as the Schachter Center for Complementary Medicine.
Active in a number of professional organizations, Dr. Schachter was past president of the American College for Advancement in Medicine (ACAM) and has been on the ACAM Board of Trustees or an Advisor to the Board since the 1970's. He is also a past president of the former Foundation for the Advancement of Innovative Medicine (FAIM) and has been included in several publications of Marquis Who's Who.
As a recognized leader in orthomolecular psychiatry, nutritional medicine, chelation therapy for cardiovascular disease, and alternative cancer therapies, he is frequently called upon to lecture at conferences and workshops on cardiovascular disease, cancer, and psychiatric conditions.
Co-author of The Food Connection (1979) and Food, Mind and Mood (1980, 1987) and author of The Natural Way to a Healthy Prostate (Keats,1995), Dr. Schachter was a major contributor to Alternative Medicine's Definitive Guide to Cancer (Future Medicine, 1997). His latest book is What Your Doctor May Not Tell You About Depression (Warner, 2006). Several years ago, he wrote the introduction to the book, The Cancer Survivors, by Judith Glassman and his methods and views are discussed in Nancy Bruning's book, Coping with Chemotherapy. A major review paper entitled Integrative Oncology for Clinicians and Cancer Patients was published in the Journal of the International Society of Integrative Medicine in July 2010.
Aside from his appearances as a lecturer, Dr. Schachter is often a guest on radio and television, speaking about health and related topics.