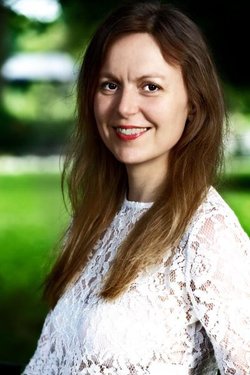 DR. MILLIE LYTLE ND, MPH, CNS
Eating for Meaning
pppppppppppppp
Millennia Ruth Lytle, affectionately known as Dr. Millie, is a licensed Naturopathic Doctor and Certified Nutrition Specialist with a special interest in solving health puzzles, naturally. She "fills gaps of care your doctor doesn't" with Naturopathic Medicine and custom-made nutrition programs. She is a member of Tournesol Wellness' Primary Care Team and works in tandem with the medical team to improve primary care in New York. She has a goal of living until 120 years old and invites you on her journey.
Dr. Millie's modalities are functional, whole foods and clinical nutrition, herbs, homeopathy, hypnotherapy, lifestyle and mind-body medicine. She incorporates education and research in the fields of epigenetics and nutrigenomics in order to help her patients make bio-individual transformation.
Dr. Millie holds an undergraduate degree in women's health (sociology) from the University of Toronto and a four-year doctorate diploma from the Canadian College of Naturopathic Medicine (2002). In 2008, Dr. Millie received a scholarship from the Robert Bosch Foundation to study Complementary and Alternative Research Methologies in Potsdam, before going on to complete an International Master's in Public Health in Hamburg, Germany.
Dr. Millie is a published researcher, experienced radio host and author. She is the founder of Eating for MeaningTM, a unique nutrition program to transform your relationship to food, which she teaches at the New York Open Center and abroad. She is a licensed ND with the District of Columbia, a licensed nutrition specialist with the BCNS and a member of the NYANP.
Dr. Millie is the Author of Eating for Meaning Workbook, Eating for Meaning Guide to Detox and The Food for Mood Diet; Eat for Your Brain Not Your Stomach. Finally, her passion to educate expands into peer to peer education. She is co-creator of Naturopathic Doctors for Health Coaches, who transform health coaches to become experts in their niche, as part of a larger movement to heal the world. She also sits on the Medical Review Board for Wildly Successful Health Coaches.