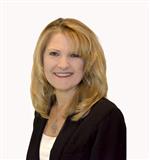 JENNY HRBACEK, RN
Author of "Cancer Free! Are you SURE?"
pppppppppppppp
Cancer Free! Are you SURE? reveals state-of-the-art early diagnostic testing that can find cancer years before conventional screening finds it with a lump or bump.
Author Jenny Hrbacek (her-bah-check) set out on a life-changing journey when she was diagnosed with breast cancer in 2009. Today, she has launched a national campaign to change the way that cancer is detected. She appears in Ty Bollinger's 2015 "The Truth about Cancer – A Global Quest" documentary series, the "Cancer Answers Global Summit," and is a featured contributor to Doug Kaufmann's TV show, "Know the Cause."
Cancer Free! Are you SURE? is a result of several years of research into tests that are true early detection. Jenny details how these tests can detect cancer's development years before it is typically picked up by a mammogram, PSA count, or PET scan. She tells you where to get these tests, what they cost, how accurate they are. She gives you a roadmap for detecting cancer in time to intervene with diet, detox, and healing therapies – in time to prevent a full-blown diagnosis. She also tells you how to reduce the risk of a recurrence of cancer, and what options exist for treatment in addition to the standard surgery/chemo/radiation.
"Valuable time is wasted while conventional medicine waits years for the LUMP or BUMP to show up on an imaging test. Because nearly half of us will get a cancer diagnosis in our lifetime, it's very worthwhile to get a true early detection test."
Jenny Hrbacek is fast becoming a sought-after speaker. She spoke at the 2014 and 2015 International Organization of Integrative Cancer Physicians conferences, the 2015 Integrative Health Conference in San Diego, the 2015 Cancer Control Society, as well as radio programs including "The Wisdom Show" with Jean Swann, "Healthy By Nature" with Martie Whittekin, and "Blog Talk Radio" with Dr. Jeanette Gallagher.
Jenny has been a registered nurse since 1990. She is married with three adult children and lives in Sugar Land, Texas. She is active in community and charitable organizations. She spent several years serving as a board member for "Reconstruction of a Survivor," a faith-based organization that provides cancer support group sessions throughout the Houston metropolitan area.
Contact the author:
www.CancerFreeAreYouSure.com | Phone: 832-875-8767