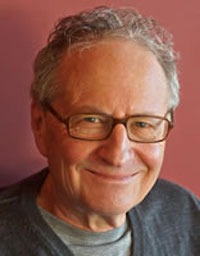 RALPH MOSS, PHD
pppppppppppppp
Ralph W. Moss, PhD, has written or edited twelve books and three film documentaries on questions relating to cancer research and treatment. Moss is a graduate of New York University (BA, cum laude, Phi Beta Kappa, 1965) and Stanford University (MA, 1973, PhD, 1974, Classics). The former science writer and assistant director of public affairs at Memorial Sloan-Kettering Cancer Center in New York (1974-1977), for the past 40 years Moss has independently evaluated the claims of conventional and non-conventional cancer treatments. He currently writes The Moss Reports, detailed reports on the 27 most common cancer diagnoses.
His articles and scientific communications have appeared in The Lancet, the Journal of the National Cancer Institute, the Journal of Clinical Oncology, the Journal of the American Medical Association, New Scientist, Immunobiology, Pharmacological Research, Anticancer Research, Genetic Engineering News, Research in Complementary Medicine, the Journal of Alternative and Complementary Medicine, Journal of Cancer Research and Therapeutics and Integrative Cancer Therapies, of which he is Corresponding Editor. His invited op-ed "Patents Over Patients" appeared in the New York Times.
Moss was a founding advisor to the National Institutes of Health's Office of Alternative Medicine (now the National Center for Complementary and Integrative Health, NCCIH) and to the NIH Cancer Advisory Panel on Complementary and Alternative Medicine (CAP-CAM). He has been a member of the Advisory Editorial Board of the PDQ System of the National Cancer Institute (NCI). He is a board member of the Cancer Prevention Coalition and is an advisor to Breast Cancer Action, Life Extension Foundation, RAND Corporation and the Medline-listed journal, Alternative Therapies in Health and Medicine. He has served as an ad hoc reviewer for Blood, Current Oncology, Tumor Biology, the Journal of Research in Medical Science, International Journal of Cancer, as well as the Czech Academy of Sciences.
He is available for individualized phone consultations for those seeking help in making difficult decisions in dealing with cancer. Learn more about Ralph Moss, Phd at www.cancerdecisions.com