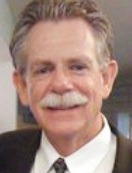 ROBERT G. WRIGHT
Robert G. Wright is the Founder and Director of the American Anti-Cancer Institute
pppppppppppppp
Robert G. Wright is the founder and Director of the American Anti-Cancer Institute, a five-year old organization that educates people world-wide regarding the real truth about cancer. Mr. Wright is a former Vice President of Sales for an American aerospace, electronics and space company and worked personally on the development of the International Space Station. A former marathon runner and fitness fanatic, Mr. Wright's University teaching degree and multiple "study and hands-on degrees" in cancerology, nutrition, disease and wellness are well-known and respected in the anti-cancer community.
After over twenty-five years of private study, Mr. Wright has emerged as an authentic American "cancer whisperer," counseling cancer patients free of charge since his founding of the AACI in 2008. With skill and compassion, Wright teaches cancer patients how to correct the underlying metabolic basis of the disease in order to elicit their own body's healing response. It works. There is nothing more gratifying for Bob Wright than having a hand in saving a life. Healing cancer is his passion.
Out of longtime careers in aerospace and business, Wright founded the AACI as the Educational presence for the proposed American Anti-Cancer Center: a 100-acre, cancer-healing complex. As such, the Institute has come to spearhead the "alternative anti-cancer movement" that's destined to change the cancer paradigm well into the next two decades. The Center is the brainchild of the former entrepreneur and Washington state native, designed to reflect the "voice of the people" in desiring a clear healthcare departure from conventional cancer care.
The spirited support of his audience rings clear during Wright's lectures, radio and television appearances and through the sale of his book, "Killing Cancer – Not People," the first in a series educating the public as to the Truth about cancer as a reversible, curable immune disease. The Institute Wright founded and the entire Anti-Cancer Campus are coming of age as long-term solutions to the cancer epidemic in the United States.
Mr. Wright is married with four grown children and three grandsons. He makes his home in the Pacific Northwest where he is still an avid runner and outdoorsman.