April 21, 2018 | Author: BeatCancer.Org
---

10th Annual Answers for Cancer Summit
Speaker and Workshop Announcements!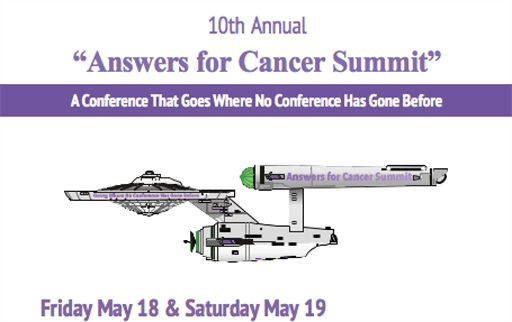 9:00am – 6:50pm each day at the Rosen Centre, Orlando, FL, USA
(NOTE: On-site registration opens at 8:00am each day.)
 THEME: "Cancer, Cannabis, & Keto"

ONE in Every TWO People will be diagnosed with Cancer! 
Speakers:
Sylvie Beljanski, Author
Annie Brandt, 17-year 'thriver', Author
Travis Christofferson, Author
Allan Frankel, MD
Iris Gillon, Owner of Keto-to-Go
Miriam Kalamian, EdM, Ms, CNS
John Malanca, United Patients Group
Jane McClelland, Author
Joseph Mercola, DO
Wendy Sellens, PhD
Dustin Sulak, DO
Nasha Winters, ND
DO YOU GET TIRED OF FEELING HELPLESS AND AFRAID?
"Build Your Own Cure" Workshops Each Morning, Where You Will Learn and Explore How to Build Your Own Healing Platform. The physicians mostly concentrate on the cancer itself: you can concentrate on what creates/feeds the "dis-ease" and start having some input into your healing. Spend time in these 7 workshops:
Spirituality; belief in a higher power or something larger than ourselves that we can turn to in difficulties and that may connect us to others and nature. Tools: Prayer, religion, reiki, mindfulness, healing touch, and meditation or reflection.
Mind/Body; relationship of how we perceive ourselves through genetic, environmental, psychological and socioeconomic factors and how the body reacts to the perception. Tools: Visual imagery, positive affirmations, meditation, belief, and gratitude.
Immunity; the balanced state of multicellular organisms having adequate biological defenses to fight infection, disease, or other unwanted biological invasions. Tools: Acupuncture, Laughter, Endorphins, Music, Supplements, Pets, and Diet.
Nourishment; substance used to feed or to sustain life and growth and also encourage healing. Tools: Foods/diets, gut flora, supplements, herbs/spices, enzymes.
Detox; remove toxins from the body, mind, emotions. Tools: drinking large amounts of liquid, eating a restricted diet or fasting, nutritional supplements, enemas, exercise, Psychological and emotional relationships.
Lifestyle: Set of habits and customs which have important implications for health. Tools: Stress control, fun, support groups, fresh air, insulin levels, body weight, belly breathing, strength training, environmental exposures, and sleep.
Targeted Therapies; impact on a specific molecular pathway, or other therapies that target disease. Tools: IPTIPTLD, IV Therapies with Vitamin C, Stem Cells, Oxidative, Hyperthermia, Chelation, Enzyme, Cannabis, and others.
Here is a short poll to help us determine how much space we need for each workshop:
Workshop SURVEY:
What is the Most Exciting Modalities for You to Explore: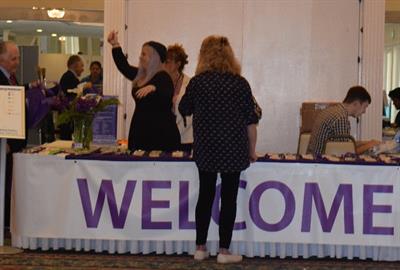 Confused by all the information and dis-information out there about Medical Cannabis and the Ketogenic Diet and how to use them to treat cancer and chronic disease?
Did you know that there is a specific ratio of CBD to THC for every disease, every cancer? Do NOT be fooled into doing a "one-size-fits-all" formula!
Are you usually confused because there seem to be too many choices in therapies?
If the answer to any of the above answers are YES, then THIS CONFERENCE IS FOR YOU!
Come to this conference for SCIENCE-BASED, VALIDATED INFORMATION so you can make the BEST choices for your healing!
Each morning
There will be an expert moderator for each workshop, who will speak for the first 10 minutes. Then for 35 minutes, the attendees will discuss the modality and ask questions. This process is geared to help clarify their therapy choices. After 45 minutes, the attendees switch workshops. In this way, people can experience building their own Healing Platform.Even if you do not have health issues right now, you can build the platform to keep yourself healthy!
NOTE: You do not have to buy "The Healing Platform" to participate in the workshops, but it is suggested for better clarity and understanding. It is available online at Amazon (Click Here) or Barnes and Noble (Click Here).
 Each afternoon
General Session with Speakers on the subjects of Cancer, Cannabis, and Keto. Our goal is to clear up the misinformation on all the "noise" out there that is misleading and ends up being damaging to patients. It is our intention to shed some clarity on What is Real and What is Memorex in the cancer, cannabis, and keto world. We will also have some delicious food sampling.
Hand-selected Exhibitors
for you, many are the same Exhibitors as in the Physicians Conference!!!
Participate both Friday May 18 and Saturday May 19 events to get the most value out of this carefully crafted event:
HEAR: World class Speakers discuss valid therapies for cancer & chronic disease!
PARTICIPATE: Workshops to help you on your health journey! NOTE: You must attend both days in order to cover all 7 healing modalities.
BUILD COMMUNITY: 250+ Attendees & Advocates anticipated.
DISCOVER: Exhibitors who make a difference!
---
TICKET INFORMATION
Day(s)
One Day
$149
Both Days
$179