May 10, 2014 | Author: Dr. Steven Rosenberg
---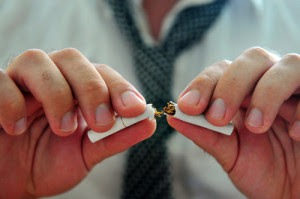 Smoking is one of the leading causes of death globally. Smoking causes a number of health problems and conditions and harms nearly every organ of the body. Smoking increases your higher risk of cancer, breathing problems, skin diseases, heart attacks and several other life threatening health complications.
The most common method of smoking today is through cigarettes. What is a cigarette? It contains over 4,800 chemicals, 69 of which are known to cause cancer. A cigarette is a finely cut tobacco of leaves rolled in thin paper for smoking. Nicotine is present in tobacco, which is a chemical compound. While smoking the cigarette of tobacco the nicotine is absorbed through the wall lining of the small air sacs in the lungs.
The smoking rates among adults and youth are rising every day. 5 trillion cigarettes are sold annually. Someone dies of tobacco-related illness every 8 seconds. 20% of the worldwide population smoke, that's 1 in 5 people. 33% of the male population of the world smokes cigarettes.
Cigarette smoking kills more than 440,000 Americans each year with 49,000 of those deaths from exposure to secondhand smoke. The number one health effect from smoking is cancer, and not just lung cancer. Smoking can cause cancer almost anywhere within the body including bladder cancer, blood cancer, cervix cancer, colon and rectum cancer, esophagus cancer, kidney and ureter cancer, larynx cancer, liver cancer, pancreas cancer, stomach and trachea cancer.
Not only does smoking cause cancer, it can affect bone health, create dental issues, increase your risk for cataracts, and cause type 2 diabetes, heart disease and skin diseases. But you don't have to try to quit alone.
An experienced practitioner using aversion-therapy and group hypnosis can help you quit now! I personally have helped over 40,000 people to quit smoking, and other health practitioners have successfully used similar techniques to help their clients quit.
Join the conversation. Create a topic in our forum.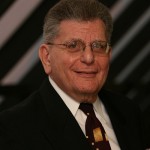 Dr. Steven Rosenberg, Ph.D., was born in Philadelphia in 1947. He did his undergraduate work at Temple University before receiving his doctorate from Southwest University. During the course of his
subsequent
career as a teacher,
psychotherapist and 
h

ypnotist, he has helped tens of thousands of people quit smoking. And every November he conducts a mass smoke-out www.quititnow.com Dr. Rosenberg has been the team psychotherapist of The Philadelphia Flyers hockey team and a consultant for the "Perspective" television series. He was the recipient of the Selah Award and was inducted into the Hypnosis Hall of Fame. He was also voted Cambridge's Man of the Year 1994 and was listed in Who's Who in the East in 1993-94. Since 1997 Dr. Rosenberg, has published, "I Hope the Hell I Win! Turning Hope Into Reality…How Winners Win!" plus a number of self-help audio tapes ranging from weight loss to building self-esteem.