December 27, 2018 | Author: BeatCancer.Org
---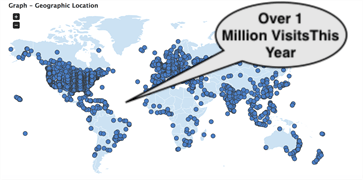 If you have donated recently – THANK YOU!
Our staff our board, and especially our patients truly appreciate every gift, knowing that it made all the difference in someone's life.
If you have not donated recently or have never given before, there is still time, and we still need your help!
Finally, you can invest in something you can feel good about and it takes less than five minutes…
That something is BeatCancer.Org


Let me share with you three things that will give you confidence that your gift will be put to good use:
1. The #1 response we get from the individuals we counsel is: "I've never felt so good, even before I got cancer."
2. Our website now reaches over a million people from all over the world. It is jam-packed with:
399 life changing blog posts.
10 video cooking series based on our best-selling book companions Hungry for Health and Hungrier for Health.
43 podcast interviews with thought leaders, industry experts and survivors.
3. We now have 344 graduates of our Certified Holistic Cancer Coach Program. Our counseling reach has exploded from an average of 200 new patients a year (roughly 2,000 coaching sessions) to a conservative estimated 24,000 new patients and an average of 192,000 counseling hours! (Based on survey's of our coaches.)
We could not do any of this without you. We do not receive money from insurance or from government grants, like the larger organizations.
We depend on people just like you, that have a heart to give, in order for someone less fortunate to get the help they need.
Your gift today will help us continue our mission of helping others by providing research-based education on how to prevent, cope with, and beat cancer through diet, lifestyle and other immune-boosting approaches.
Please give now while the thought is still fresh in your mind. Thanks, in advance, for your support!
Carl B. Wagner, CEO BeatCancer.Org

P.S. Don't forget – if you make a gift by the end of the year, you can still write it off on your taxes for this year! (Gifts are tax-deductible to the fullest extent of the law).