June 1, 2016 | Author: Susan Silberstein PhD
---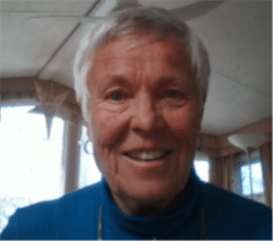 A few weeks ago, I received an email from a lady in the UK named Cisela Wildes. I was so impressed with her inspirational cancer experience — what she did, and especially what she learned — that I wanted to share her story with all of my readers. Here is what she wrote:
Hi Susan – I KNOW that the TTAC (The Truth About Cancer) program works, as I did everything mentioned 45 years ago! It excites me that you want to use my story. I can't tell you how good it feels to know you are out there doing what you are doing for other cancer patients, as I had to find my own path without any real help.  'On my own', so to speak, I found many different natural treatments like those mentioned in The Truth About Cancer video, and I trusted in being guided by my intuition.
When I was first diagnosed by colonoscopy, I was told my colon was filled with malignant polyps.   I had also all the early warning signs of cancer:
Ongoing bowel changes – like constipation or diarrhea
Blood in my stool
Persistent fatigue — having NO motivation for anything — total apathy
A sore that did not heal for months
Constant pain after eating both on the left and the right middle
Indigestion difficulties which I had had for many years
After the X-ray, I had only one meeting with an allopathic doctor. I walked away from there feeling despondent and really scared, but a friend told me about the Cancer Victors and Friends group (CVF), and that gave me hope. After researching the different cancer treatments offered by allopathic medicine and attending a cancer society meeting where I was told the survival rate was 0% for pancreatic cancer and 2% for liver cancer, I decided I would refuse conventional treatments.
Through the CVF group in St. Paul, MN, I met many patients who told me their stories of allopathic treatments as well as natural healing methods, and they connected me with an alternative MD who tested my blood and urine. We had numerous meetings on diet especially.
I began to understand that cancer, like any other disease, is only a manifestation of imbalance in the body and usually grows very slowly. My goal then became to balance the physical, intellectual, emotional and spiritual parts of me and have trust that I would get well. It was a challenging journey of three years!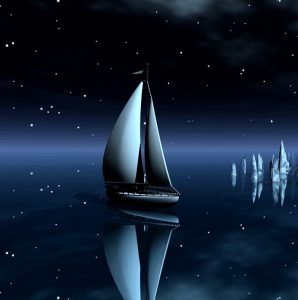 The image I had then was that I was the captain on a sailboat on the ocean being guided by the stars and some invisible force, and landing at random islands where there was a person/healer who had just the right healing method for me for right then. Sometimes it was something my physical body needed, other times it was an emotional therapy or something spiritual I had to experience. I gobbled up incredible books on personal development, which were popular then.  All this made me have to rethink and intellectually evaluate who I really was and am.
I learned about the 3 R's – RELEASE, REACTIVATE AND REBUILD – which means, detoxify on all levels, reactivate with enzymes and other methods, and then rebuild with new food patterns and new thinking — in other words, create a new/different lifestyle.
I started with detox with the Sonne program and repeated it a few times yearly. I drank organic carrot juice daily and took weekly coffee enemas for a year. I eliminated all but organic veggies and fruits and later added rice for three years. I had electronic, herbal and homeopathic treatments from Hanna Kroeger. I was in emotional therapy and I learned to SAY YES TO LIFE.
When I was first diagnosed, I spent the night praying, not really believing I deserved healing as I had stopped being 'religious'.  ALL I ASKED FOR AT 3 AM WAS TO LIVE WITH MY KIDS, 9 AND 11, TO LOVE AND BE LOVED (I was just divorced), AND TO BE SHOWN THE WAY.
Those three years, when I learned to love myself and be 'selfish,' I also learned to trust my inner voice, which had quietly spoken to me for years but I had ignored, so I 'needed' the cancer to awaken me. Now I am so used to listening to that voice and following the little nudges I get — which can be a challenge when I face my favorite chocolates or when another unhealthy food I enjoy stares me in the face. Avoidance and even "everything in moderation" can be difficult at times.
I learned, taught and still use the pendulum to find remedies that were correct for me. I attended workshops with Jean Houston, Hanna Kroeger, and other gurus, learned all sorts of esoteric exercises and read tons of spiritual books — all this while living in the USA, Switzerland, Sweden, New Zealand and now the UK.
The writers of greatest value for me were Lawrence LeShan (You Can Fight for Your Life), Frances Horn's autobiography (I Want One Thing), and Dan Millman  (Peaceful Warrior). I also learned about the work of Dr. Ryke Geerd Hamer [Ed. Note: See his powerful chapter in the Cancer Report describing  how unresolved trauma can cause cancer.
I LEARNED SOMETHING VERY VALUABLE ABOUT MYSELF AND OTHER CANCER VICTIMS/VICTORS. WE ALL WANTED TO CHANGE OUR LIVES AND FELT CONSCIOUSLY OR UNCONSCIOUSLY THAT DEATH IS THE ONLY AND BEST WAY.  THE SUICIDE URGE INSIDE ALL OF IS VERY STRONG.  But what I learned to see is that just an aspect of me needed to die [Ed. Note: Read Dying to Be Me] so the beautiful me could be heard and seen.]
Since those years, I have been mostly healthy. I turn 80 in October and can feel when I have crossed the threshold of imbalance and need to toe the line again. I knew very early that if I wanted to LOVE AND BE LOVED — which was my mantra (and still is), I needed to be in charge of my own life and health.  I STILL AM.