April 15, 2015 | Author: Susan Silberstein PhD
---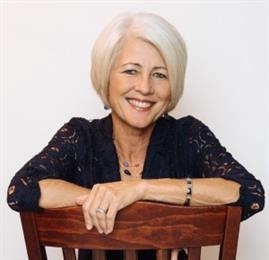 Dr. Veronique Desaulniers (AKA Dr. V.): Breast Cancer Conqueror
By Susan Silberstein, PhD Best-selling author of Heal Breast Cancer Naturally, Dr. "V" has spent more than 30 years in the wellness field as a holistic practitioner. Through her vast research and clinical experience with non-toxic approaches to breast cancer, she has helped thousands of women. In this podcast, she shares with her listeners:
Her personal breast cancer healing journey
Common breast cancer myths that keep women in fear
Non-invasive early detection tests for breast cancer
Specific nutritional supplements that help fight breast cancer
Listen now and learn about
The one supplement that can reduce breast cancer risk by 83%
The common cancer drug that has been classified as a human carcinogen
The #1 food to avoid if you want to beat cancer
7 essential steps to healing breast cancer naturally
Follow this link to Dr. V.'s store. Part of the proceeds on any product or course you purchase will come back to BeatCancer.Org and help Cancer Patients in need.

Subscribe to iTunes
Join the conversation. Create a topic in our forum.