December 10, 2015 | Author: Susan Silberstein PhD
---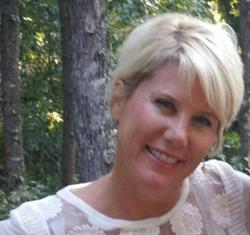 Nine years ago, Laurie Beck was diagnosed with a rare and incurable form of cancer – in fact, two types of cancer: non-Hodgkins B-cell lymphoma and marginal cell leukemia. Doctors told her she needed to start chemotherapy immediately. She didn't, but three years later they could find no trace of cancer in her body. In this interview, Laurie describes her healing journey using a combination of Western and Eastern medicine and alternative healing modalities. In the process, she learned many unanticipated lessons about herself and about life.
Join us for this podcast, and hear:
Laurie's inspirational story from diagnosis to recovery
Why second and third opinion oncologists are so important
The most important healing change she made in her life
Why Laurie calls her cancer "the best gift I ever received"
Eight lessons she learned from her illness
To encourage others with cancer who have lost hope and to inspire them to persevere, Laurie wrote a personal memoir, I Am Living to Tell. You can order this delightful book here
Listen to the audio interview now.

Subscribe to iTunes
Join the conversation. Create a topic in our forum.