January 11, 2016 | Author: Susan Silberstein PhD
---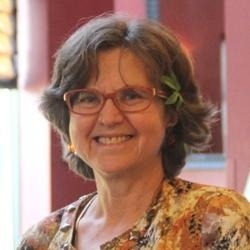 In 1993, Ann Fonfa was diagnosed withbreast cancer. She underwent a mastectomy but refused chemotherapy and radiation. By 1997 her disease had progressed to stage IV, but she is now disease-free, thanks to the natural therapies she chose to pursue. Wishing to share with other cancer patients what she learned in her quest for options, Ann founded the Annie Appleseed Project, a Florida- based non-profit patient advocacy organization which frequently collaborates with BeatCancer.org.
Join us for this podcast, and learn
Ann's amazing story from 25 tumors to full recovery
The nutrient that blocks cancer via nine different pathways
Why Ann says survival is a conscious choice
The role that Traditional Chinese Medicine played in her recovery
The limits of clinical trials and the FDA drug approval system
Details of the 10th annual Annie Appleseed Conference coming up Feb. 25

Subscribe to iTunes
Join the conversation. Create a topic in our forum.