April 19, 2016 | Author: Susan Silberstein PhD
---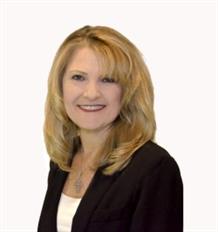 Despite annual checkups, negative mammograms, and clean bills of health, Jenny was diagnosed with invasive ductal breast carcinoma in 2009. After undergoing a double mastectomy, achieving clear surgical margins, taking chemotherapy, and getting a clean PET scan, she learned that she was NOT cancer-free.  Today, she has launched a national campaign to change the way that cancer is detected. The research that she did changed her life and became the book that will change yours! Jenny Hrbacek, RN, is the author of Cancer Free! Are You SURE? A Guide to Early Detection Tests, published in 2015.
Join us for this podcast, and learn about
Why Jenny fired her oncologists
Why chemotherapy often stops working
Non-invasive tests for monitoring cancer progress
The real key to cancer metastasis
True early detection tests more sensitive than standard testing
How to know if the treatment your doctor prescribes is really effective for your cancer
How to determine if the non-toxic cancer program you are following is working
Jenny's book is an absolute Bible for everyone interested in true early detection, safe ways to monitor your risk for cancer recurrence, and whether the program you are following is working well enough.  Order your copy of Cancer Free! Are You SURE? and listen now as BeatCancer.org founder and educational director Dr. Susan Silberstein interviews early cancer detection expert Jenny Hrbacek.

Subscribe to iTunes
Join the conversation. Create a topic in our forum.