July 25, 2016 | Author: Susan Silberstein PhD
---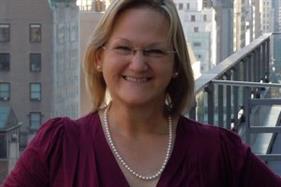 "You beat cancer, or any chronic condition, by how you live, why you live and what you eat to live." ~ Beth Schroeder
Beth Schroeder, MS, CNS, holds a Master of Science degree in Nutrition and Integrative Health and is certified in plant-based nutrition through Cornell University and the T. Colin Campbell Foundation. In private practice at Simply Health LLC in Moorestown, New Jersey, since 2009, Beth is an 18 year survivor of breast cancer and is certified as a holistic cancer coach through BeatCancer.org.
Join us for this podcast and hear:
What Beth did to avoid her oncologist's prediction of metastatic cancer within two years
How she turned around her increasingly plummeting blood counts a few weeks before she was to need a transfusion
What her oncologist said to her that made all the difference
A surprising 2013 statement from the World Health Organization
The amazing story of a stage 4 esophageal cancer patient with spread to lungs and liver who was given 6 weeks to live
What the research says about the influence of whole food nutrition on epigenetics
The value of nutrition alongside standard cancer treatment protocols
The fundamental role of immunotherapy for cancer
What Beth learned from BeatCancer.org and why she endorses our holistic cancer certification training.
Listen now as BeatCancer.org Educational Director Dr. Susan Silberstein interviews Beth Schroeder about her personal cancer success story and how what she learned is helping her help others!

Subscribe to iTunes
Join the conversation. Create a topic in our forum.