September 9, 2016 | Author: Susan Silberstein PhD
---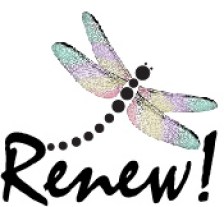 Dr. Helayne Waldman, EdD, CNE, is an oncology nutrition expert and certified nutrition educator in private practice in Oakland, California. A teacher for over 25 years, she is currently on the faculty of Hawthorn University and the University of Western States Masters Program in Human Nutrition and Functional Medicine. She is the author of the bestselling Whole Food Guide for Breast Cancer Survivors and co-founder of the RENEW cancer survivorship coaching program.
Join us for this podcast, and learn about:
The four biggest challenges facing millions of cancer survivors
The most important thing cancer survivors need to know
What conventional oncology treatments leave unaddressed
Why the same program is not valuable for every patient
How to assess your risk factors for recurrence
How you can benefit from survivorship training
After cancer treatment of any kind, were you left wondering: What happens now? When will I get back to feeling like myself? What can I do so I never have to go through this again?
Well here is your roadmap: The RENEW! Live online Education and Coaching for Cancer Survivors program starts Thursday, October 6 at 10 am Pacific time (1 pm eastern time). Facilitated by two expert cancer survivorship coaches with 55+ years of combined experience (Dr. Helayne and Dr. Susan), the coaching program comprises 10 weekly 90-minute live sessions covering
Nutrient depletion and restoration
Blood sugar and insulin levels
Inflammation control
Immune health
Toxicity elimination
Emotional healing
Hormones and bone health
How to turn knowing into doing
Q & A and more
Early bird discount by September 21 is $395, with an additional 10% discount for BeatCancer.org subscribers. Just go to RenewSurvivorshipCare.com and enter coupon code BC10 at checkout.
Listen now as BeatCancer.org Educational Director Dr. Susan Silberstein interviews Dr. Helayne Waldman:

Subscribe to iTunes
Join the conversation. Create a topic in our forum.