April 18, 2017 | Author: BeatCancer.Org
---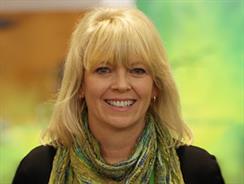 Suzy was diagnosed with thyroid cancer 8 years ago.  Having a background in public health and research, she followed the traditional route of a thyroidectomy and radiation, wanting to do all she could to rid herself of cancer.  After her treatments were complete, her scans still showed lymph nodes that were thought to be involved with the tumor.  Not comfortable with the alternatives given to her by her doctors, she began researching alternative ways to heal her cancer.
Join us for this podcast and learn about:
How Suzy heard about holistic healing of cancer and her five "a-ha" moments
What therapies she used to heal herself
How and why Suzy started Healing Strong
What is Healing Strong and what do they do for others going through cancer
Who should reach out to Healing Strong and why
How to become a leader of a Healing Strong group

Subscribe to iTunes
Join the conversation. Create a topic in our forum.