June 17, 2017 | Author: Susan Silberstein, PhD
---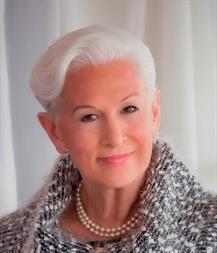 Susan Barbara Apollon is a Pennsylvania psychologist in private practice for 30 years specializing in oncology, grief and trauma. Coming from a family of physicians and herself a 20+ year survivor of breast cancer, she is a researcher of mind, consciousness, energy, and the factors which contribute to healing. She is also an educator, speaker, and author of several books including Touched by the Extraordinary: Healing Stories of Love, Loss and Hope; Affirmations for Healing Mind, Body and Spirit; and, most recently, An Inside Job: A Psychologist Shares Healing Wisdom for Your Cancer Journey.
Listen to this podcast and hear Susan's unique insights into:
How her approach to healing differs from that of most psychologists
Three key tools that anyone can access for healing from cancer
The difference between curing and healing
The relationship between love, grief and healing
Why being of service helps those with cancer to heal
Inspiring patient stories
For your autographed copy of An Inside Job, click here.

Subscribe to iTunes
Join the conversation. Create a topic in our forum.