October 14, 2019 | Author: Debra Melamed
---
Kim Meacham was diagnosed with a rare form of lymphoma in 2016. With a determined spirit and a supportive wife, Kim went from being given 2 months to live to being in complete remission and feeling healthier than he ever had before.
Kim and his wife Ingrid started Health & Success to counsel people to improve their quality of life from preventable or holistically-treatable diseases or conditions.
Listen to this podcast to hear about the diet, lifestyle and spiritual changes he made that address all aspects of health necessary for healing.
5:11 Even though I thought I was eating the right way I wasn't. I had an absolute problem with sugar.
5:44 Along with sleep deprivation, I was getting 5-6 hours of sleep a night from the time I was 11 years old.
7:19 I had a hernia surgery in January 2016 and the surgeon detected some lymph node activity.
8:21 I found a lump that came out in the back of my neck. They also started to develop in my armpits and abdominal and groin area. In 12/29/16 I was diagnosed with stage 4 mantle cell lymphoma with 100% proliferation rate. My tumors were doubling in size every week.
10:03 We continued down a holistic path to feed my body so it had the nutrients it needed to survive 4 months of chemotherapy and bone marrow stem cell transplant.
11:50 Bone marrow transplant surgery is one of the most invasive, toxic treatments anyone can go through.
13:21 In the 20 days that I was in the hospital, I walked 92 miles with my IV pole. Other patients started walking for the first time. My energy and true passion to live inspired others.
14:21 I was told I was cancer free but they missed a small cyst in my lower back and it started to grow. I got an appointment with Dr Michael Wong at MD Anderson.
16:48 I told my Dr. not to ever give me an expiration date, so Dr Wong told my family I had less than 2 months to live. There was a clinical trial in phase 2 that was put on hold due to brain toxicity.
18:56 My wife had discovered a dried form of vitamin D mixed with olive oil that was supposed to help reduce tumors on the brain. I had been doing that twice a day for 6 months. When it came time for the trial to begin they couldn't find any lesions on my brain. I was the first person to do this trial after FDA approval.
20:58 I went through a 24 day stay at MD Anderson for the trial. I had a softball size tumor and about 18 other external tumors. We worked hard to support my body through the 400 hours of chemotherapy and never had nausea, diarrhea, mouth sores or a lack of energy. I hid my supplements and herbs from the hospital so they wouldn't take them away.
24:18 It's a travesty the food that hospitals are feeding people that are trying to heal.
25:33 I almost passed away twice during the procedure. I told my Dr. I don't know what dying feels like but I'm not dying. I had a positive attitude and walked 2 miles a day.
30:21 It was my cells, not the chemotherapy, that ultimately took these tumors that were as large as a softball and now they're just ugly scars.
31:00 Take your life in your hands and make your own decisions. Don't let your doctor make your decisions. He's an advisor. It's your life. Make your own decisions.
32:24 Pick a decision and go down that path until something tells you that you need to make a fork in the path.
32:49 SEEDS- Acronym for Sleep, Exercise, Emotion, Diet, and Supplementation at the cellular level.
35:32 I've been a green tea drinker for 40 plus years.
36:20 I do not miss a day of exercise. In 2017 I logged 1800 miles, and 2018 over 2000 miles. That was my internal drive. I do not recommend a hard core workout for someone who had been dormant. I believe in baby steps.
38:07 The emotional part of staying positive and focused on the task at hand is the biggest challenge. Meditation and prayer is a huge part of our life. I believe in energy. Positive energy from people praying for you makes a huge difference.
39:30 We eat 100 % organic, non GMO whole food. We have a substantial garden that I pick from.
40:22 I don't tell anyone not to eat meat, but I personally don't eat meat. If you do eat meat choose organic, pasture raised meat.
42:38 Do not eat dairy products. They are very inflammatory.
45:00 Processed and packaged is still processed and packaged. Read the ingredients.
45:55 Sleep deprivation and sugar were the culprits for my cancer.
47:53 It's so important to have a cohesive family unit or support system for your treatment decisions. The vast majority of people that succumb to cancer succumb from a secondary diagnosis or from the treatments. The statistics just don't prove that these treatments work for the vast majority
58:36 You need a cancer coach that tells you like it is, that gives you a direction that's an option. What worked for me might not work for you, but I know that within a wide range of options there will be something that resonates with you. Because the only thing that works is something that you will follow.
1:00:1:01 I love the Beat Cancer site. You are providing a tremendous service to thousands of people and that's why I decided to get the Cancer Coaching certificate because I have
so much respect for what you are doing.

Subscribe to iTunes
Join the conversation. Create a topic in our forum.
---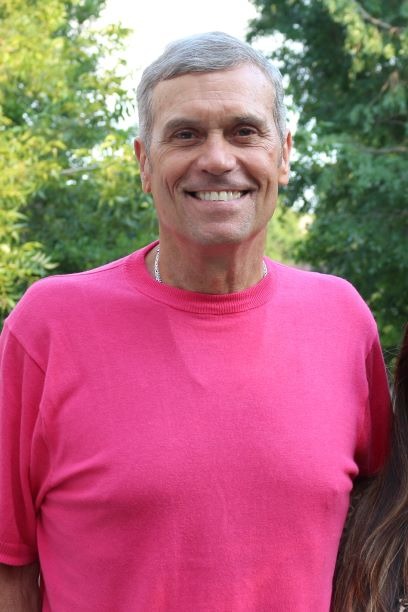 Kim Meacham
Plano, Texas
214-236-2619
Kihealthandsuccess-Facebook