January 9, 2017 | Author: BeatCancer.Org
---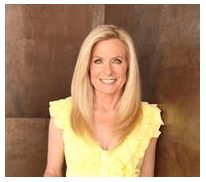 Leigh Erin Connealy, MD is Founder and Medical Director of Center for New Medicine in Irvine, California. She opened the Cancer Center for Healing in 2015 and is releasing her book, The Cancer Revolution in 2017. In her forthcoming publication, Dr. Connealy explains her groundbreaking integrative approach to both treating and preventing cancer and discusses the practical strategies of her cancer program that has helped thousands of patients.
Join us for this podcast, and learn about:
What is cancer and why is it a whole body disease
How do chemotherapy and radiation play a part in a cancer diagnosis
How vitamin and mineral deficiencies create an environment for cancer
Why mind, body and spirit all need to be addressed as a component of every illness
What are the causes of cancer
What are invisible electrical energy webs
What is xenoestrogen and how does it affect us
Dr. Connealy's new book, The Cancer Revolution can be ordered on Amazon.com. If you go to Smile.Amazon.com and designate the Center for Advancement in Cancer Education, a portion of your purchase now and all purchases going forward will support our charity!

Subscribe to iTunes
 Join the conversation. Create a topic in our forum.