August 14, 2015 | Author: Susan Silberstein PhD
---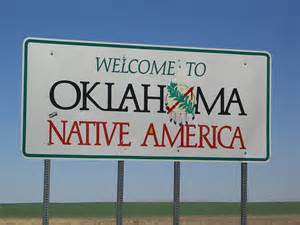 You may have noticed a press release we published last February about our upcoming four-day series of free public programs on healthy eating to prevent obesity and cancer in Oklahoma. Well, it's certainly not news that I travel all over the country lecturing about nutrition and cancer prevention. I practically live in airports. What's news is when a foundation sees fit to fund a formal grant proposal and when the measurable outcomes of that program are impressive.

In February, with generous funding from the Schmoldt Foundation for Education, I brought our Nutrition and Prevention Education Project to northern Oklahoma. Cancer incidence and death rates in Oklahoma are among the highest in the country, and the state is ranked the sixth most obese state in the nation. Obesity is a major risk factor for cancer and cancer death, as well as for diabetes and heart disease.
Our attempt to help reverse these trends through education was facilitated largely through the efforts of Gretchen Wettlin, RN, holistic and hospice nurse, board secretary of the Schmoldt Foundation, and former board secretary for BeatCancer.org. Cancer prevention is very important to Gretchen, whose brother died of leukemia decades ago, and whose husband recovered – with our help –from advanced head and neck cancer four years ago.
I am delighted to share this report on our accomplishments in Oklahoma.  After reviewing all of the data we collected in our pre- and post-tests and exit evaluations, I can state with confidence that our project was successful and that it merits additional future attention. We met or exceeded expectations for the grant, delivering 10 educational programs and reaching a total of 269 participants in Osage and Washington counties. Specifically, we provided trainings as follows:
5 programs at Bartlesville High School
3 programs at Tri-County Technical College for pre-nursing and culinary arts students
1 program at the Osage Nation Health Department for Native Americans
1 program at the Bartlesville Public Library
We also succeeded in reaching the main demographic we targeted. Of the 172 participants who reported their age, the following breakdown was noted:
Age 19 and under: 74%
Age 20-29: 11%
Over age 30:  15%
The feedback we received was extremely positive.  Although not all participants completed an evaluation form, of those who did (174), we noted the following:
95% stated they learned a lot.
86% stated they planned to use the information in their lives.
80% stated they would share the information with their family or friends.
86% said they would try the healthy recipes we distributed.
89% rated the trainer as excellent or good.
87% stated they would recommend the program to others.
90% stated they planned to make healthy dietary changes.
Specific changes which participants committed to making included eating more fruits and vegetables, drinking more water, and eating less junk food.
A surprising19% expressed an interest in follow-up dietary coaching.
Of the 162 participants who completed the pre-test and post-test, 86% showed a significant improvement in knowledge and awareness of cancer, nutrition and obesity facts. Out of 27 total possible correct answers, the average participant scored 3.6 correct answers on the pre-test and 18.6 correct answers on the post-test. On a scale of 0-100, the average pre-test score was 13 and the average post-test score was 69. Individual improvement on the post-test questionnaires averaged 790%.
Northern Oklahoma is not the only geographic location we have targeted for this project. In southeastern Pennsylvania, this is the third year we have been offering our Youth Nutrition and Cancer Prevention Education programs, with generous pilot project and repeat funding from the Schrenk Family Foundation, as well as support from the Ardmore Rotary Club, the Delaware County Medical Society, and the Lower Merion School District. The results of those efforts have been very positive, and I will be reporting on the outcomes from this past academic year shortly.
If you would like to help BeatCancer.org bring its Youth Nutrition and Cancer Prevention Education Project to your area of the country, please let me know.  Your help as an educational intern or outreach volunteer, along with sponsorship from local businesses or granting organizations, would give us the opportunity to deliver similar educational programs anywhere in the country during the 2015-2016 academic year.  Together we can make a real difference!
Join the conversation. Create a topic in our forum.