May 22, 2015 | Author: Susan Silberstein PhD
---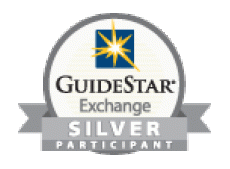 Two days ago the Federal Trade Commission, in conjunction with the attorneys general of all 50 states, filed lawsuits against four cancer charities for nationwide fraud. Over a five-year period, a group of family members, whose charities claimed to be raising money for cancer victims, bilked donors for $187 million, used the money for personal luxuries like fancy cars, cruises, and college tuition, and spent almost nothing to help cancer patients.
While the directors of the Cancer Fund of America, The Breast Cancer Society, the Children's Cancer Fund of America, and Cancer Support Services claimed to provide direct support for cancer patients, in reality about 97% of the donations they received were spent on themselves, and only 3% went to help actual cancer patients.
No wonder many people do not trust some nonprofits to use their donations appropriately.
What a contrast between BeatCancer.org and the aforementioned "charities"! At the Center for Advancement in Cancer Education, transparency is very important to us. We are proud to show that 86% of every dollar we raise goes directly to programs services. We have silver status on Guidestar and have received an award as a Top-Rated Non-Profit from GreatNonprofits.org for five years in a row.
We know that financial responsibility, accountability and transparency build trust. Joe Morrison, our Director of Development, shares some of the ways
we are completely transparent about our finances:
Our Organization is listed on the IRS list of tax-exempt charities.  The IRS maintains a list of registered nonprofits that are eligible to receive tax-deductible charitable contributions. We are a registered nonprofit in good standing.
Our federal 990 and contact information are listed on GuideStar. GuideStar, one of the first stops when a donor or foundation is looking for information on a nonprofit, is 100% compliant with all IRS requirements for determining a nonprofit's eligibility to receive tax-deductible contributions. Guidestar publishes our 990 report to the IRS as well as other organization information including our mission, programs, leaders, goals, and accomplishments.
Our organization is listed on Charity Navigator. This watchdog organization lists all 1.4 million 501(c)(3) charities registered with the IRS and rates some of them based on the ratio of overhead and fundraising expenses to overall budget. Because our budget is under $1 million, we are not rated, but the site will allow donors to confirm our nonprofit status and access tips for conducting their own due diligence.
We make our 990 available to the public. Our federal form 990 tax return is a public document. It is available to the public through the IRS and on websites such as GuideStar. We also can provide a copy to individuals who inquire. Additionally, we always show a summary of administrative verses programmatic percentages on our website.
We produce an annual summary of our activities that goes beyond the form 990. Our annual summary includes financial and programmatic successes and challenges, and is a good indicator of how well we are delivering services and reaching our goals. Our year-end report summarizes our educational and program service accomplishments.
A volunteer board of directors maintains accountability by reviewing and approving all financial reports. Our treasurer, a certified public accountant, prepares and provides financial reports to the board on a regular basis. The full board reviews and approves the budget and other expenditures. We also conduct an annual audit from an external CPA auditor. This ensures we meet generally accepted charitable accounting and reporting requirements.
In our 37 year history of counseling tens of thousands of patients, we have never charged a fee, and nearly 100% of the educational programs we deliver nationwide are free to the public. We hope you will see fit to support BeatCancer.org with your generous donation now!
Join the conversation. Create a topic in our forum.
References:
[1] Wall Street Journal: http://www.wsj.com/articles/four-cancer-charities-accused-of-fraud-1432063345
[2] http://www.cnn.com/2015/05/19/us/scam-charity-investigation/