March 22, 2016 | Author: Alane Degli Esposti
---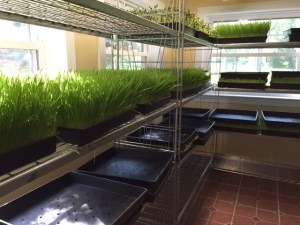 In the late 1970's my family became involved with the Center for Advancement in Cancer Education. Back then it was known as FACT. Executive director, Susan Silberstein, actually performed an evening of opera to raise funds! For those of us in the local community who were into the healthy lifestyle and host-resistance mindset, this organization was groundbreaking. Susan brought international speakers to Philadelphia to lecture and educate and we are so pleased that it continues to thrive.
Several years ago, when my husband, Umberto, received a cancer diagnosis, he benefitted from the patient services program. The counseling reaffirmed the direction he wanted the move in for treatment and gave him a support group to assist in the process.
Just prior to his diagnosis, our son, Marco was in a near-fatal car accident and had some major injuries to overcome. He was hospitalized for over two months and then continued outpatient surgeries and therapy for the next few years.
In a meeting of the minds, father and son decided to take a health and wellness-seeking pilgrimage to Hippocrates Health Institute in Florida.
Marco had hopes of restoration and detox from the countless hours of crisis medical intervention he had undergone. Umberto was looking to firmly make a biological shift towards a new wellness. Both realized these goals and much more.
Marco returned to HHI about six months later to study and upon return to the Philadelphia area, he started growing organic wheatgrass and sprouts the Hippocrates way. Plant –based nutrition became a deeply embedded mantra in our household. This was a familiar philosophy to me as my own parents began a wellness-seeking legacy that now continues three generations. Those requesting wheatgrass and sprouts soon outgrew family and friends. Our family microgreens grow-op lists local natural foods grocery chain, Kimberton Whole Foods and several area integrative doctors among our clients.
Alane Degli Esposti
For more information www.CampiVerdiFoods.com
Order inquires 610-322-8101
Join the conversation. Create a topic in our forum.