February 8, 2017 | Author: Susan Silberstein, PhD
---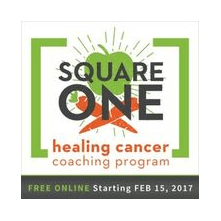 If you or a loved one is battling cancer right now, I've got a timely message to share with you. My colleague, 13 year cancer survivor Chris Wark (ChrisBeatCancer.com), has put together an excellent and comprehensive 10 part coaching program about how to heal from cancer. I've written before about Chris and interviewed him about his personal story of amazing natural recovery from advanced cancer. Subsequently, for several years, Chris coached cancer patients one on one, much as we do at BeatCancer.org. As demand increased, Chris decided to create a simple online cancer coaching program for patients and family.
This is a wonderful tool that highlights key areas that everyone concerned about cancer needs to address. We understand that although Chris did not choose chemotherapy, many of you will – but you can still benefit from his potentially life-saving game plan. You will especially value his goal to help replace fear, confusion and "overwhelm" with hope, clarity and confidence.
Blindsided by a Cancer Diagnosis?
What if you found out you had cancer? Do you know what your next step would be? Or would you have to rely only on what the doctor was telling you?
"Cancer" is one of the scariest words in the English language, and possibly the worst news you can get from your doctor. But there's something even worse…the treatments: invasive surgery, destructive radiation and toxic chemotherapy, all of which can be much worse than the actual cancer itself. In fact, many cancer patients never even feel sick until they start treatment!
Many newly-diagnosed patients are rushed into potentially harmful therapies they don't fully understand. But in reality, no matter how bad the diagnosis is, or what the doctor says, most patients actually do have time to take a step back and weigh their options. And the good news is that most cancers can be healed without necessarily requiring a rush to treatment.
If you are diagnosed with cancer, treatments like surgery, radiation and chemo are the first and potentially only options you'll hear from traditional doctors. But effective alternatives do exist for many patients, and Chris was one of them. He beat his advanced colon cancer 13 years ago and is now completely cancer free — without radiation or chemo. Not only did Chris beat the odds, he did it with a very unconventional approach: nutrition and natural non-toxic therapies. And he wants to share exactly what he did with you – for FREE!
Most people blindsided by a cancer diagnosis won't have this vital information and will have to rely only on the limited options their doctors give them. Don't be one of them. Know your options, know your alternatives, and know it all BEFORE cancer ever strikes you or a loved one.
Step-By-Step Guide to Healing Cancer
I am so pleased to share with you Chris' comprehensive program for cancer healing and to let you know that he's offering you free access to the entire course! Make sure you have this valuable information now, because it could make all the difference for you or someone you care about.
Check out this video introduction to Chris' SQUARE ONE: Healing Cancer Coaching Program. While you're there, you can register to watch all of the coaching modules for FREE!
As I mentioned, Square One is made up of 10 modules. Module 1 goes LIVE on February 15th at 9pm EST. It will stay up for 24 hours and then be taken down when Module 2 goes LIVE the next day at 9pm EST. The rest of the modules will air in the same way. The content will be free to watch during the 10 days of the event, plus Chris is hosting areplay weekend with all the modules March 4-5. Should you wish to own the archived information, you will also have multiple opportunities to purchase the SQUARE ONE Program at a deep discount.
The information Chris shares in SQUARE ONE is based on the methods that he and many others have used to heal cancer naturally. What I especially like about this program is that Chris provides a detailed roadmap that takes you step-by-step through the healing process in a straightforward way that isn't overwhelming or confusing.
Remember, the first Coaching Module goes LIVE on February 15th! Click here to watch the video,register for the free screening, and share this link with loved ones or friends who could benefit from this powerful course.
Join the conversation. Create a topic in our forum.