February 14, 2014 | Author: Susan Silberstein PhD
---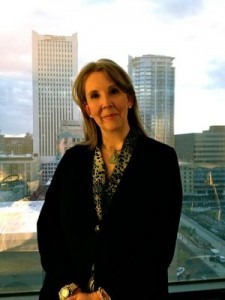 Dr. Candace Corson Interviews Dr. Susan Silberstein: Listen Here
Candace Corson, MD, a Yale University-trained family medicine physician from South Bend, Indiana, recently collaborated with me on a telephone interview about cancer fighting foods.
Dr. Corson served for five years with the National Health Service Corps, U.S. Public Health Service, and has worked for over two decades in preventive and integrative medicine with specialties in nutrition, chronic disease, and health education.
I firmly believe that if more physicians in this country had the intelligence, knowledge, wisdom, passion and compassion of Dr. Corson, our collective health would be vastly improved.  I am extremely honored to have earned the respect of a professional of Dr.  Corson's caliber, I am truly pleased to call her my friend, and I am very grateful to have been invited to participate in this interview with her.
During the interview, we of course discussed BeatCancer.org, its mission, accomplishments and uniqueness. We also discussed a number of other topics including:
Should cancer patients take antioxidant supplements? Can antioxidants decrease the effectiveness of chemotherapy and radiation?
Can dietary factors play a role in controlling cancer after it's been diagnosed or is diet just useful for prevention?
Since cancer patients read about all kinds of alternative therapies for cancer, how can a cancer patient know what is worthwhile to try and what isn't?
What does BeatCancer.org offer for diagnosed cancer patients and how can they get more information?
How can health professionals get continuing education through BeatCancer.org?
For answers to the above questions plus information on how to get some free gifts from BeatCancer.org
Join the conversation. Create a topic in our forum.