October 4, 2015 | Author: Susan Silberstein PhD
---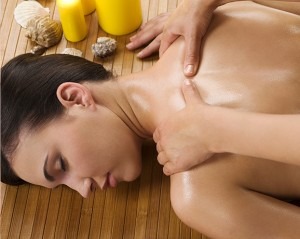 Three years ago, when our Board of Directors decided to move the BeatCancer.org headquarters from our 35-year home on Philadelphia's Main Line to Bucks County, Pennsylvania, I wasn't sure it was such a good idea. But now, in our new office, PO Box 130, Richboro, PA 18954, we have saved a lot of rent money, have found great local volunteers, and have discovered an important health resource in our community.
One of our newest neighbors in our shopping village office park is Healing Your Way, a holistic health center that employs well-trained therapists from various healing backgrounds. They, like Beatcancer.org, have a holistic approach that embraces the whole person – mind, body, spirit, emotion, and energy — to achieve optimal health and wellness.
Over the last 38 years, we have often made referrals for patients around the country for many of the excellent therapies that are available at Healing Your Way — like acupuncture and Traditional Oriental Medicine, hypnosis, meditation, massage, reflexology, reiki, acupressure, EFT (Emotional Freedom Technique), and NAET (an allergy elimination technique). Now it's nice to have all these resources together for local patients in own our back yard.
These, like many holistic modalities, can be used before, during, after, or even instead of conventional cancer treatment. They can be helpful in minimizing treatment side effects, boosting immune function, reducing pain, alleviating anxiety, fatigue and depression, and providing an overall sense of well being.
I especially like the name "Healing Your Way."  For me, it reflects the idea that each person best heals in his or her own way, at one's own individual pace, and by choosing modalities according to one's own belief systems and one's physical, financial, geographic and logistical limitations. That is the personal model that has always driven the individualized cancer counseling services of BeatCancer.org.
We look forward to working cooperatively with the knowledgeable practitioners at the Healing Your Way holistic center, to referring clients to each other, and to possibly co-sponsoring educational events. For more information about Healing Your Way, contact them at healingyourway@gmail.com, call 215-322-6035, or visit their website at HealingYourWay.com.
Join the conversation. Create a topic in our forum.