October 26, 2017 | Author: BeatCancer.Org
---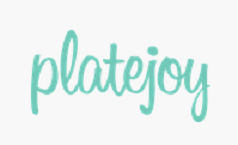 Whole foods and natural foods are the building blocks to a healthy diet. That's why we love PlateJoy's Clean Eating Plan!
PlateJoy is a subscription-based custom meal planning service that offers personalized meal plans that will simplify any lifestyle and delight your taste buds! By taking a short lifestyle quiz, PlateJoy will get to know your tastes, health goals and time constraints. You can cook healthy meals effortlessly with custom recipes and shopping lists sent straight to your phone.
What we love most about this meal-planning service is that it comes with a Clean Eating plan!
This menu is designed to help you feel your best through a wealth of options, with all the ingredients and recipes delivered straight to your door. The meal plan follows these three simple Clean Eating commandments:
1. Eat gluten-free, dairy-free and low-acid foods
PlateJoy's Clean Eating plan removes foods frequently cited as common allergens and toxins, like eggs and high-acid produce. Avoiding these foods, even just for a few weeks will help you discover what foods your body is sensitive to, or that cause digestive problems.
2. Eat whole foods
PlateJoy's Clean Eating meal plan highlights whole foods, as close to their natural state as possible. They include:
Fresh fruit and leafy
vegetables
Beans and non-gluten grains like quinoa, oats and brown rice
Nuts, seeds and nut butters
Healthy fats like coconut and avocado
3. Eat naturally sweet foods
While the Clean Eating plan is built to boost your health, it also includes snacks and desserts that are naturally sweet and indulgent, so you don't have to worry about going hungry or craving sugar.
Sign up for PlateJoy today!
PlateJoy subscriptions are available in 6 and 12-month packages:
Six months: $69 every six months ($11.50 per month)
12 months: $99 every 12 months ($8.25 per month)
You can try PlateJoy's Clean Eating plan today and save $10 on your subscription.
Visit PlateJoy to subscribe and use coupon code BEATCANCER for $10 off!
Join the conversation. Create a topic in our forum.