April 13, 2015 | Author: Susan Silberstein PhD
---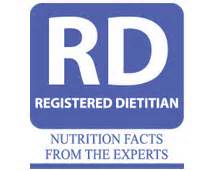 Over my last 35+ years working in the cancer field as a nutrition educator, I have had many interesting encounters with registered dietitians. I have helped fight attempts to pass Pennsylvania dietitian licensure bills that would give only members of their profession the right to provide nutrition information. I have witnessed the chief of oncology fighting with the head dietitian at a Philadelphia hospital over the poor food choices offered to cancer patients. I have been prevented by the Maryland Dietetics Board from lecturing on cancer and diet in their state. And although I have been told by several dietitians that they learned more from me in an hour than from their entire professional training, I have noted that most dietitians fall years behind the published research concerning the appropriate diet for cancer. Here is a fresh perspective from a young dietitian I have recently met.
Blog Post by Samantha O'Toole, RD
As long as I can remember I have been curious about food and nutrition. I wondered where my meals came from, how the ingredients were treated, and how they were prepared. By the time I was 12 years old I decided to remove meat, poultry and fish from my diet. I didn't understand how I could play with animals, and then be expected to eat them for dinner.
It was a radical choice at such a young age, and my mother, reasonably concerned, made an appointment for us with a local dietitian. We left the dietitian's office with a grocery list full of plant-based foods. From then on I continued to thrive on a vegetarian diet, and as the years went by I became immersed in the research of disease prevention and the plant-based lifestyle. I was thrilled that a moral decision I made when I was 12 years old was actually backed by hundreds of scientific studies.
A few years before entering college I transitioned into a completely plant-based lifestyle. It seemed like an obvious decision after reading that the risk for so many diseases decreased when more and more animal products were removed from the diet. I excluded all meat as well as animal byproducts such as milk, cheese, butter, and eggs. As I studied nutrition books and experimented in the kitchen, it became my hobby to gather as much information on food and nutrition as I could. By then it was a no brainer that I would pursue a career in nutrition, and I wanted to go all the way and become a registered dietitian. I felt blessed that my passion and my work would inevitably go hand in hand. To say I was excited is an understatement.
My positive expectations of what I thought I would learn in college as a nutrition major were quickly crushed within just a few semesters. After I made it through the basic classes studying vitamins and minerals, I headed into the more serious classes that focused on diet and disease. Thinking I would be in a classroom full of likeminded students, I realized I was the outcast. Everyone, including the professors, caught on to my "alternative" thinking in just a few lectures. I raised questions that no one seemed to be interested in. Some examples that made professors uncomfortable or agitated were "Why do we teach diabetics to portion-control unhealthy foods, when we can guide them towards whole, natural foods that could eventually reverse their insulin resistance?" "Why are we feeding cancer patients in the hospital sugary milkshakes that promote inflammation?"
The answers I got were brief and usually consisted of two themes: "There is no evidence to support that" and "patients are not going to give up the foods they love; you will understand when you start counseling." At first I was genuinely confused, even questioning myself: was everything I studied wrong and unrealistic? I was getting this feedback from all of my professors and no one seemed to be on my side. I stepped into this field believing dietitians all had the same intention, to provide the best nutrition education to the patient and teach them the skills to successfully live a healthier life. I knew that was my intention and I didn't want to give in to the negativity.
After four years of classwork, the next step to become a dietitian was to complete a 1200 hour internship in hospitals and community centers. Most of my hours were spent in the hospital on multiple different units. Sometimes I would be working in the ICU calculating a tube feeding for a patient who could no longer swallow food; other days I would be educating a newly diagnosed diabetic. The responsibilities of dietitians working in hospitals are vast, and time for quality education is rare. I was amazed by the amount of "frequent flyers," people that are admitted to the hospital on a regular basis whom the staff knows very well. They usually had a combination of diseases (I rarely saw a patient with one health condition) including diabetes, heart disease, cancer, osteoporosis and more. I viewed this as a positive: these diseases are all affected by diet and lifestyle! If we communicate this to the patient how could they not go home and do a kitchen makeover? My enthusiasm and faith in the patient's will to live a healthy life was usually laughed at or ignored by my supervising dietitians. Frustrated with continuous rejection from the professionals in my own field, I almost left the program. I was disappointed that the world of dietetics was not as excited about the power of food as I was. Thankfully one incident changed my mind. CONTINUED IN MY NEXT POST
Join the conversation. Create a topic in our forum.