December 2, 2017 | Author: BeatCancer.Org
---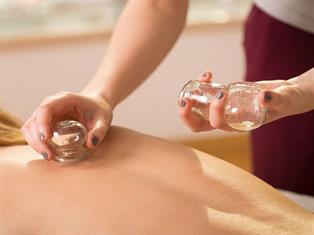 In general Medicare's coverage of cancer treatment is pretty thorough. Standard chemotherapy and radiation treatment have been covered for many years. These days we even have coverage for oral chemotherapy medications under Medicare's Part D benefit, which first entered the market in 2006. Medicare Part D's catastrophic coverage provides important protection for expensive oral chemotherapy medications.
Most standard chemotherapy and radiation treatments are covered under Medicare Part B. Surgeries for cancer are also covered by Part B, and any related hospital stays are covered by Part A.
However, standard care is not always the care that today's medical consumers are looking for. The National Center for Complementary and Integrative Health (NCCIH) reports that Americans spend about $30.2 billion yearly out-of-pocket on complementary health products and practices.
Clearly patients want natural medicine.
As medical science progresses and citizens continue to explore treatments outside of standard medical care, will Medicare provide coverage for alternative therapies?
Medicare and Medically Necessary
When it comes to coverage, for cancer or any other illness, Medicare's overriding principle is to cover only services, products or treatments that are medically necessary. This means that the care must be prescribed by a licensed physician or authorized provider and that Medicare considers the care to be correct and necessary. A participating Medicare provider must also deliver the care.
For example, when x-rays or CT scans are ordered prior to a surgery, these are covered because they are medically necessary. Follow-up visits related to your cancer treatment are covered, as are any durable medical equipment that may be medically necessary for your treatment or your recovery. For some services, you must meet certain conditions, but Medicare doctors are generally aware of these conditions and will help to ensure that they are met.
Other services related to cancer treatment that are considered medically necessary by Medicare are:
Some costs of clinical research studies while you are an outpatient
Breast prostheses after a mastectomy. Medicare Part B will cover surgery for implants after a mastectomy too if the surgery is performed in an outpatient setting.
Second opinions for non-emergency surgery, and even a third opinion if the first and second opinion are not in agreement.
Feeding pump equipment for use in your home, including certain nutrients if you can't take food normally or digest it properly
Anti-nausea medications
Mental health services
Nutritional counseling
For a more thorough discussion of Medicare's coverage of traditional cancer treatments, visit this post.
Outside of these standard treatments, Medicare has been slow to approve alternative care therapies.
Some Limited Complementary Approaches Covered by Medicare
One type of integrative care that Medicare does cover is chiropractic care. However, Part B covers only medically necessary manipulation of the spine. The NCCIH has published that this care has been reported to have a significant protective effect against decline in the activities of daily living, so it's an important win for complementary care in the Medicare arena.
Osteopathic medicine is another type of care which is sometimes considered to be holistic. Osteopathic manipulative treatment may reduce pain and improve function for people with chronic pain. Medicare Part B covers services provided by any Medicare-certified doctor of osteopathic medicine. There are limits to how much physical therapy Medicare will cover in a calendar year though.
Yoga is another integrative approach to healthcare that is practiced by many American adults. While Medicare itself does not provide for fitness memberships, some private Medicare Advantage plans offer gym memberships which promote physical fitness classes like yoga.
Some Medicare Advantage plans may also include limited coverage for acupuncture or acupressure. Check the plan's summary of benefits to find out what your copays for such care will be and if there are any limits to the number of sessions covered.
Obstacles to Alternative Medicine Under Medicare
The problem with getting alternative approaches approved is that the criteria for determining which products and services are medically necessary are quite specific. Evita.com reported that it is often difficult for providers to work alternative treatments into these criteria.
Furthermore, Medicare's anti-kickback rules restrict referrals between conventional providers and alternative practitioners, which makes it harder to provide for Medicare coverage in the typical integrated practice. (Naturopathic doctors are not eligible for Medicare.)
So, for now, many of the alternative therapies that you might like to pursue will likely be out of pocket. Should you have a question about coverage for a particular integrative care approach, be sure to ask practitioner about payment. Practitioners offering these therapies are generally well versed in the rules, and know what Medicare will and won't cover.