July 21, 2014 | Author: BeatCancer.Org
---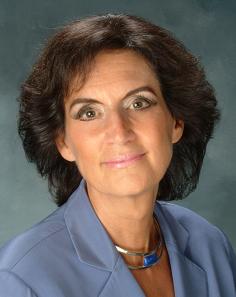 Family therapist Eleanor Bobrow speaks with Dr. Susan Silberstein, PhD Founder and Educational Director of BeatCancer.org.
Listen in to this uplifting interview as they discuss:
Exciting cancer patient stories of hope and empowerment: >Ovarian cancer patient refuses hysterectomy and colostomy and fully recovers > Breast cancer patient rejects chemotherapy and
thrives her own way
How to take charge of your life and take control of your cancer
Besides what doctors can do, what cancer patients can do for themselves
How and why BeatCancer.org got started
How BeatCancer.org helps cancer patients
Cancer treatment protocols versus individualized programs
The importance of psychological health in beating cancer
Emotional stresses that contribute to cancer
Characteristics of patients who beat the odds
How to really get rid of cancer
Regaining comfort, control and choice when you have cancer
What does "terminal cancer" really mean?
Online holistic cancer certification training

Subscribe to iTunes
Join the conversation. Create a topic in our forum.
---
Radio Show Testimonial:  Dear Susan, It was a pleasure having you as a guest on my program, Take Charge of Your Life.  You offered inspirational and wise words and many stories which the listening audience could identify with.  It is wonderful to know that you and your organization are there as a resource for anyone diagnosed with cancer who wants to explore the many options available besides the radiation, chemotherapy and surgery options. I am sorry the program was only thirty minutes.  We could have gone on for at least an hour. Thank you again and may you and your organization continue to be blessed with good health so that you may offer those in need a way to Take Charge of Their Life and know that cancer is "not a sentence – it is just a word." Eleanor Bobrow Host Take Charge of Your Life MSW, ACSW