December 5, 2014 | Author: Susan Silberstein PhD
---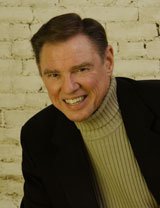 I am sad to report that the famed holistic dentist, Hal Huggins, passed away a few days ago on Nov. 29. Last year, I was honored to share the podium with Dr. Huggins at the 2013 Integrative Oncology Conference in Dallas. I was invited to speak about research on diet and cancer survival, but you may wonder how dentistry fits in. Actually, the connection between oncology and dentistry is controversial but clinically proven.
German oncologist Dr. Josef Issels, Swiss oncologist Dr. Thomas Rau, and others have noted up to a 98% correlation between oral toxicity, cancer and autoimmune disease, and have predicated the success of their therapies on attention to oral toxins. You can read more details in Bill Henderson's blog post on Root Canals and Cancer.
Known as the "Elder Statesman" of Holistic Dentistry, Dr. Huggins was a leading pioneer in identifying and treating medical problems caused by mercury, other toxic dental materials, and harmful dental procedures.
Dr. Huggins received his dental degree over 50 years ago at the University of Nebraska and practiced for decades in Colorado Springs. He also had a master's degree in immunology from the University of Colorado, with an emphasis on toxicology.
He presented over 2,500 lectures all over the United States and in 16 foreign countries. He authored many books, wrote more than 50 articles and gave over 1,000 radio and TV interviews. Dr. Huggins provided continuing education for dentists desiring to learn his protocols for helping patients to avoid and recover from ailments caused by harmful dental procedures.
Often called "the world's most controversial dentist," he devoted his last years to establishing the Huggins Applied Healing Center (www.drhuggins.com) and the Dental DNA laboratory (www.dentaldna.us). This sophisticated facility specializes in the detection of dangerous, disease-causing microbes that reside within root canals, cavitations, implants, and other oral environments. Hopefully, his disciples will carry on that important work.
Dr. Huggins was a caring and sensitive man who dedicated his life to helping humanity. He was loved by his patients, professional colleagues, and staff for his compassion, generosity, and willingness to give of himself. His greatest joy was helping those on their quest to recover from the many degenerative diseases caused by dental toxins.
To learn more, you can find several articles and books by Dr. Huggins on the subject of root canals and other dental toxins from the Toxic Element Research Foundation site, http://www.terfinfo.com. You may also be interested in watching Dr. Huggins' last lecture on YouTube, compliments of the International Academy of Oral Medicine, at http://youtu.be/2u_vfSj6ezE.
Join the conversation. Create a topic in our forum.
References:
[1] http://www.csindy.com/IndyBlog/archives/2014/09/24/more-on-mercury-in-your-mouth
[2] http://www.terfinfo.com/
[3] https://www.youtube.com/watch?v=2u_vfSj6ezE&feature=youtu.be