April 1, 2013 | Author: BeatCancer.Org
---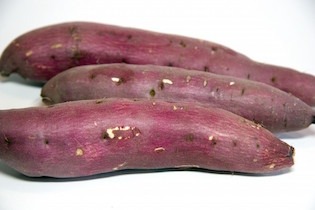 Ingredients:
5 C vegetable broth
2 C peeled cubed sweet potatoes (about one medium potato)
2 small onions, finely chopped
2/3 C red lentils, rinsed
1/2 t ground cumin
1/4 t sea salt
Pinch white pepper
Procedure:
In a large soup pot, steam-fry the onions over medium heat until soft, adding water by the teaspoon to prevent sticking.
Add broth, potatoes, lentil, cumin, salt and pepper, and stir well.
Bring to a boil, then simmer, covered, for about 45 minutes or until lentils are tender.
Serve hot.
Yield: 6 servings
This is one of 127 simple, no-guilt, healthful, delicious recipes from Susan Silberstein's vegan and gluten-free recipe book Hungrier for Health
 Join the conversation. Create a topic in our forum.