May 18, 2013 | Author: BeatCancer.Org
---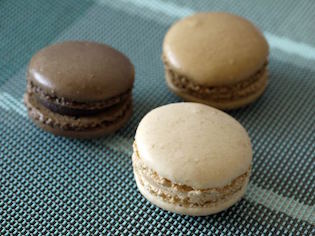 Ingredients:
2 cups raw, unblanched almonds
3/4 cup honey
2 egg whites
1 1/2 tsp. pure vanilla extract
2/3 cup unsweetened, shredded coconut
Procedure:
Preheat oven to 425 F.
Pulverize almonds and coconut in processor.
Gradually blend honey into the ground almonds until mixture forms a dense ball.
In an electric mixing bowl, beat egg whites at high speed until stiff peaks form.
Slowly beat in the almond mixture until thoroughly combined. Add vanilla extract.
Using a teaspoon, shape mixture into 1 1/2 inch balls and arrange two inches apart on an oiled cookie sheet.
Bake for 7 minutes or until golden.
Remove cookies from pan an dplace on a wire rack to cool.
Yield: About 3 dozen cookies.
This is one of 157 simple, no-guilt, healthful, delicious recipes from Susan Silberstein's popular book Hungry for Health.
Join the conversation. Create a topic in our forum.