November 6, 2019 | Author: BeatCancer.Org
---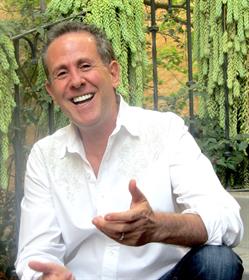 Eli Hans is a cancer thriver, a life and business coach, and a certified holistic cancer coach. Diagnosed with a rare and aggressive lymphoma in 2014 he's grateful to have discovered his own integrative approach back to health, combining allopathic, complementary and alternative approaches. He's grateful to be cancer-free and healthy, at all levels. He's been involved with holistic healing for over 30 years, and is proud to have been certified as a coach through this organization.
Eli specializes in supporting newly diagnosed cancer patients and their caregivers to get through the initial overwhelm, get grounded, and formulate the proper course of action to create their best possible outcome. When ready, he guides clients to create deeper healing to the core, and discover their passions and life purpose.
He also offers one-week healing retreats in his beautiful property in San Miguel de Allende, Mexico, teaching cancer patients and their caregivers how to cook anti-cancer meals, how to create a cancer thriver mindset, and many other empowering ways to discover a healing path that feels right to them.
Eli is based in San Diego, CA, and San Miguel de Allende, Mexico. He works with clients located anywhere in the world via phone or internet. He also speaks fluent Spanish.
For additional information, please visit www.HealCancerNow.com
Join the conversation. Create a topic in our forum.
---
Eli Hans, CHCC
Location: United States | Mexico, California, San Diego | San Miguel de Allende
Phone: 619.574.0196 (U.S. landline) | 415.103.7515 (Mex cell)
Email: eli@HealCancerNow.com
Specialties: Certified Holistic Cancer Coach, Life & Business Coach, Certified Passion Test Facilitator,
anti-cancer Chef and nutrition consultant, motivational speaker and workshop leader, director of healing retreats in San Miguel de Allende, Mexico