March 29, 2018 | Author: BeatCancer.Org
---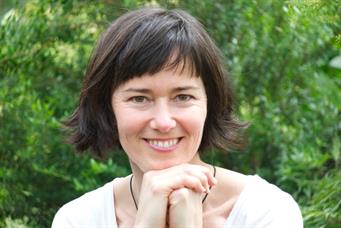 Jackie is a certified Holistic Cancer coach with Beatcancer.org and creator of the CancerShift brand and approach (www.cancershift.com). She specializes and is passionate about helping you find the root causes or deeper meaning in your cancer. She has developed a very extensive online course – Cancer – Friend, Foe or Messenger– that guides you through the process of finding the meaning behind your diagnosis and gives you the tools and strategies to move confidently forward on your inner healing journey. The course helps you move from fear and anger to a place of greater peace and understanding from which guidance and deep healing can be facilitated. Here is the link to her course: https://peacefullife.thinkific.com/courses/cancer-ffm-online-course
Jackie feels she was, on several occasions, starting about 10 years ago, called to work with cancer patients and became passionate about helping and supporting them as a result of the positive results the people she was working with were experiencing. One such calling was when she was asked to create and lead an eight-week yoga program for breast cancer patients at a local hospital as part of a colleague's doctoral thesis on the impact of yoga during breast cancer treatment.
She has been leading small group workshops and creating/teaching courses at a Montreal cancer holistic wellness centre (WICWC) for the past 6 years during which she has positively touched the lives of hundreds of cancer patients. Jackie has developed over 10 different guided meditations and visualizations, many specifically for cancer patients (ex. pre and post surgery, immune booster, chemo therapy guided visualization). Her latest meditation she calls Deep Healing is an extremely powerful and transformational 10-minute journey into empowerment and healing. Click here to see her meditations and online courses.
Jackie is also a certified Life Purpose Coach, meditation teacher (you can visit her meditation website at Peacefullife.ca), certified Yoga Instructor (Yoga Bliss Research and Training Institute) and blogger (for over 10 years). She has been practicing Transcendental Meditation (TM) and yoga daily for over 23 years.
Join the conversation. Create a topic in our forum.