June 28, 2013 | Author: Susan Silberstein PhD
---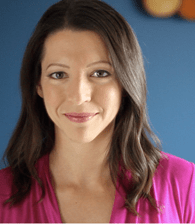 Does gluten cause cancer?
According to the Academy of Nutrition and Dietetics, there is no connection between gluten and risk of cancer except intestinal cancer, and even then, only if a person has celiac disease. (http://www.oncologynutrition.org/erfc/hot-topics/does-gluten-cause-cancer/)
But before you decide that gluten has nothing to do with cancer, listen to my interview below. You will learn at least five ways that gluten contributes to what causes cancer!
Gluten & Cancer Connection
Does cancer run in your family or perhaps you've already been diagnosed?
Are you aware of the connection between gluten & cancer?
What preventative measures can you take that can make a big difference?
Don't miss out on this informative and empowering interview.
Should recipes for cancer patients avoid gluten?
Yes, as much as possible. But can gluten-free recipes be healthful, simple and delicious? Check out my two recipe books, Hungry for Health and Hungrier for Health – now both gluten-free!
Join the conversation. Create a topic in our forum.