August 3, 2017 | Author: Susan Silberstein, PhD
---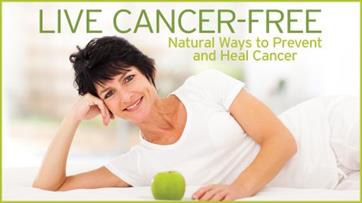 BeatCancer.org has been featured again in another Natural Awakenings cover story, this time in the magazine's newly-released August edition in an article entitled "Live Cancer-Free," by Linda Sechrist. You may be one of the more than four million American consumers committed to living a naturally healthy, active, earth-friendly, sustainable lifestyle who are already familiar with this national monthly publication.
The article, which includes amazing stories of two cancer patients who beat the odds, is being featured in the majority of the 85 editions published by Natural Awakenings coast-to-coast in the United States, including Hawaii, Puerto Rico and the Dominican Republic.
If you have not yet seen a copy, you can find a local issue at more than 45,000 distribution points in natural food stores, health and wellness facilities, health food restaurants, fitness centers, libraries, bookstores, spiritual centers, and holistic health practitioner offices. You can also read it online at this link:
https://www.naturalawakenings.com/2017/07/31/224748/live-cancer-free-natural-ways-to-prevent-and-heal-cancer
Previously, I have written several stories that were published in local Natural Awakenings magazines, and Linda featured me in her Natural Awakenings cover story Rethinking Cancer published four years ago to major acclaim.
I have spent many enjoyable hours "talking shop" with Linda Sechrist. Editor and Senior Staff Writer for Natural Awakenings, she is also the creator of Rethinking Health Matters, a blog talk radio show. Her stories focus on offering hope as well as insight into what's working in personal growth, consciousness, sustainability and health care. Linda is also a member of The Connection Partners, linking people, resources and ideas that facilitate change. You can look her up on her new website, www.LindaSechrist.com (active on September 1).