November 5, 2016 | Author: Dr. Veronique Desaulniers
---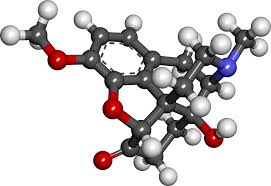 Proponents of the substance called "Low Dose Naltrexone" (LDN) speak of it as if is truly the "holy grail" for not just cancer, but also autoimmune conditions, central nervous system disorders, Crohn's Disease, Multiple Sclerosis and a whole host of other well-known conditions. But what exactly is LDN and is it really the low-cost, super effective and safe substance that some say it is?
Low Dose Naltrexone in a Nutshell
The first thing that is important to understand about Low Dose Naltrexone is that it is a pharmaceutical drug, not a substance found in nature. It was designed to work as an "opioid receptor antagonist" that binds with these same kinds of receptors in cells. Naltrexone in 50 mg doses (not LDN) has been approved by the U.S. Food and Drug Administration as an aid in drug detoxification and alcohol dependence since 1994.
Naltrexone blocks opioid receptors, which means that it also blocks the neurological uptake of certain opioid hormones that adrenal glands and the brain produces, in particular beta-endorphins and metenkaphalin. But it's not just the brain that benefits from the "feel good" effects of endorphins; many kinds of tissue in the body have receptors for these hormones, including the immune system.
Dr. Bernard Bihari was a physician in New York City in the mid 80's when he discovered that a very low dose of Naltrexone dramatically improved immune response in his patients who had HIV, the virus often associated with AIDS. Then, in the 1990's, Dr. Bihari noticed improvement in his patients with cancer and autoimmune disease, especially in those with lymphoma, pancreatic cancer and lupus.
What Does the Research Say About LDN?
Surprisingly, it would not be until over ten years later that the first study about LDN would be published in a conventional medical journal. Dr. Jill Smith of Pennsylvania State University investigated the effects of LDN for patients with Crohn's Disease. She wrote in a 2007 edition of The American Journal of Gastroenterology, "LDN therapy appears effective and safe in subjects with active Crohn's Disease."
Research studies have since been conducted on rheumatoid arthritis, fibromyalgia, HIV/AIDS, PTSD and Multiple Sclerosis, with similar results.
But what does the research say about LDN's effectiveness against cancer?
This is where politics comes into play. Because Naltrexone has been without patent protection for many years, the pharmaceutical companies which would normally pay for a large clinical cancer trial that could grant it FDA approval have been consistently reluctant to do so.
Nevertheless, some university studies as well as "off label" studies by Dr. Bihari himself have proven the effectiveness of the drug on various forms of cancer. The latest was a study conducted just this year by St. George's University in London that reported that LDN was able to reduce tumor growth in a "variety of cell lines" by interfering with tumor cell signaling (i.e. communication) and by modifying the immune system. Interestingly, they also found that following an "on-off" schedule for LDN administration helped to enhance the effect. The authors of the report, which was published in the August 2016 edition of the International Journal of Oncology, stated: "Our data supports further the idea that LDN possesses anticancer activity, which can be improved by modifying the treatment schedule."
More information about the effects of LDN on a whole list of cancers as well as a comprehensive database of case studies related to LDN and cancer can be found on the non-profit LowDoseNaltrexone.org website.
Who Should Use LDN?
The evidence seems to indicate that Low Dose Naltrexone has a fairly impressive track record when it comes to a variety of conditions. The best course of action is to first discuss using it with your integrative health practitioner. In addition, the R.G.C.C. Greece Test, a comprehensive panel that checks for circulating tumor cells and cancer stem cells, also tests the individual effectiveness of approximately 100 different kinds of natural and pharmaceutical cancer healing modalities, including LDN. The Greece Test can tell if your cancer situation is likely to response to Low Dose Naltrexone.
Most people do not experience adverse side effects when using LDN in the recommended dose of 4.5 mg, taken at bedtime. However, according to LowDoseNaltrexone.org, people in the following categories should use caution:
1.)Those who are on narcotic medication such as morphine, Percocet or tramado. Do not use LDN until all the pharmaceuticals are completely out of your system (usually about two weeks after discontinuing);
2.)Individuals with hypothyroidism who are taking thyroid hormone replacement specifically for Hashimoto's thyroiditis. These individuals should begin LDN at the lowest possible dose (1.5 mg for an adult) because LDN may lead to prompt reversal of this disorder and may require readjustment of the medications to avoid hyperthyroidism;
3.)People who have undergone an organ transplant and who are taking immunosuppressive drugs on a permanent basis. These individuals should take caution when using LDN since it could counteract those medications.
Conclusion
What is especially exciting and unique about Low Dose Naltrexone is that it is rather inexpensive and can sometimes be purchased directly from a participating pharmacy. In the long run, the decision to add LDN to your cancer healing toolbox is a personal one. However, initial studies as well as Dr. Bihari's work with hundreds of patients over the years seem to indicate that it is a modality worthy of some serious consideration.
Join the conversation. Create a topic in our forum.
---

Dr. Veronique Desaulniers ("Dr. V") is a best-selling author and founder of breastcancerconqueror.com. She specializes in Chiropractic, Bio-Energetics, Meridian Stress Analysis, Homeopathy and Digital Thermography. After 30 years in active practice, she decided to "retire" and devote her time to sharing her personal, non-toxic Breast Cancer healing journey with others. Her years of experience and research have culminated in "The 7 Essentials™ ", a step-by-step coaching program that unravels the mystery of healing the body. Her website and personal healing journey have touched the lives of thousands of women around the globe.