May 2, 2016 | Author: Nabanita Biswas
---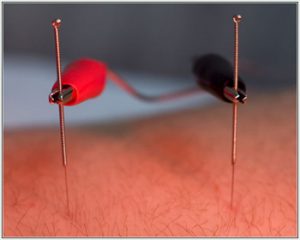 Most of you are familiar with the general concept of a mind-body holistic approach to cancer. There are many aspects of the holistic approach to cancer care, such as a healthy diet, exercise, intravenous vitamins, detoxification, positive attitude and spiritualism. But of late, a recent therapy has been gaining great momentum and attention among researchers and physicians. I am talking about acupuncture or acupressure techniques. Today acupuncture is considered to be one of the most valuable holistic approaches in aiding cancer treatment. After reading this post you will come to know more about the effectiveness of this promising therapy!
What is Medical Acupuncture?
Acupuncture is a natural way of relieving pain and healing your body. The term 'medical' is often associated with acupuncture as it is widely used in medical and healthcare practices. Acupuncture is turning out to be a boon in the field of cancer treatment, as it has been increasingly used by physicians to treat a wide variety of symptoms and conditions associated with cancer and its side effects.
The origin of acupuncture dates back thousands of years and is actually a Traditional Chinese Medicine treatment approach. Physicians from China had observed its benefits as a surgical analgesic, and since then it has been gladly accepted in modern times as a naturopathic approach for reducing various degrees of pain in patients. There are different modes of acupuncture techniques:
Needle acupuncture
Manual acupressure
Ear (auriculo) acupuncture
Electroacupuncture
Role of Acupuncture in Cancer Treatment
Numerous research studies have shown acupuncture to be a safe and effective adjunct therapy for cancer care. The World Health Organization (WHO) states that nearly 55% of cancer patients still suffer from various forms of pain that adversely affect their quality of life. Holistic methods like acupuncture are mainly aimed at improving the quality of life of the patients suffering from cancer without causing them more pain and distress. Currently the National Institutes of Health (NIH) is conducting 21 clinical trials for examining the incorporation of medical acupuncture in cancer care.
Here are some fascinating benefits of acupuncture in cancer therapy:
Clinical trial results have shown that acupuncture can successfully relieve cancer patients' pain and can reduce treatment-related side effects like nausea, vomiting, insomnia and anxiety, and can otherwise improve quality of life. The National Institutes of Health has stated that any form of acupuncture is effective in controlling nausea and vomiting in post-operative and chemotherapy patients.
Random clinical trial reports suggest that acupuncture therapy, when combined with massage and usual patient care, can reduce levels of depression and anxiety in postoperative cancer patients.
A random clinical trial conducted in Sweden found a greater than 50% reduction in hot flashes in breast cancer patients after receiving 12-week therapy with electro-acupuncture.
Clinical trials conducted in China have suggested that acupuncture has the potential to reduce leukopenia due to bone marrow suppression among patients undergoing chemotherapy.
Several ongoing pilot studies on cancer patients have indicated that acupuncture can cause about 31.3% improvement in the baseline fatigue score.
Xerostomia or dry mouth syndrome often appears in patients who receive radiation therapy. Several pilot studies have revealed the benefits of acupuncture in reducing dry mouth symptoms in patients with head and neck cancer.
Other patients may be suffering from pain and swelling in the mouth and esophagus due to harsh radiation treatments. This may make it difficult to swallow food and drinks. Acupuncture has been shown to decrease these side effects in patients and has been linked to improved appetite, digestion and bowel function.
Acupuncture can also help patients calm down and relieve their stress. Apart from this, it can also bring about the natural healing process in the body and can lead to a more normal and balanced life.
Conclusion
A lot of research activities and trials are currently ongoing in different parts of the world to prove the clinical benefits of acupuncture in cancer treatment. Based on the evidence obtained from recently conducted studies, we can conclude that acupuncture is a safe and effective therapy in treating cancer and its associated symptoms. The benefits of acupuncture are just in their nascent stage of being explored and examined, but it should definitely be utilized therapeutically for cancer healing on a larger scale. If this age-old holistic technique can relieve the pain and suffering of cancer patients to such a great extent, then why not combine it with day-to-day therapy and let it create wonders for the millions of cancer patients suffering worldwide?
[Editor's Note: Acupuncture is not only valuable for minimizing pain and treatment side effects.  Even for persons not undergoing chemotherapy and radiation, Traditional Chinese Medicine and acupuncture offer tremendous value in terms of immune and digestive support, hormone and nerve system balancing, and improved circulation, elimination, and detoxification.]
Join the conversation. Create a topic in our forum.