November 15, 2015 | Author: Susan Silberstein PhD
---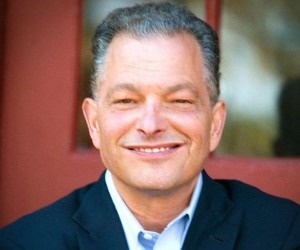 It seems that in the last few months we've been blogging about the deaths of famous doctors, holistic oncologists, and other important people in the field of complementary and alternative medicine (CAM). The latest casualty is Dr. Mitchell L. Gaynor, a Manhattan oncologist and popular author on alternative treatments.
Dr. Gaynor was the keynote speaker for an immuno-supportive cancer care conference we sponsored in Philadelphia many years ago, a referral resource for our cancer counselors, and the subject of a podcast interview with Ellyn Jacobs which we posted in 2014.
Dr. Gaynor had an impressive background.  He was motivated to pursue medicine by his physician father and prompted to choose oncology by his mother's death from breast cancer when he was a young boy. He graduated from the University of Texas Southwestern Medical School and was chief medical resident of what is now New York Presbyterian Hospital /Weill Cornell Medical Center. While a postdoctoral fellow at Rockefeller University, he became fascinated by integrative oncology, which encompasses both conventional and alternative treatments, and by research that was being conducted at the university on nutrient-gene interactions and the immune system.
He had a distinguished medical career as clinical assistant professor at Weill Cornell Medical College, as director of medical oncology at the school's Center for Integrative Medicine, and as president of Gaynor Integrative Oncology in Manhattan. He was the author of several books, including The Healing Power of Sound, Dr. Gaynor's Cancer Prevention Program, Nurture Nature, Nurture Health, Healing Essence, and The Gene Therapy Plan.
Nutrition was an important part of what he recommended to his patients. "I was amazed at the fact that we really 'are what we eat,' and that with the best medical training in the world, nobody had ever taught me this," he said in a 2013 interview.  How true, how sad, and how very refreshing to hear this from an oncologist.
Dr. Gaynor's integrative program encompassed alternative treatments and nutritional supplements aimed at fortifying a patient's immune system and targeting the root causes of disease. Particularly fond of Tibetan metal singing bowls, he also taught cancer patients to supplement conventional medicine with music and meditation.
He believed that when people are relaxed as a result of meditation, chanting, listening to music, breathing exercises or other behavioral therapy, their heart rates are steady, their breathing is deep and slow, and their stress hormones decrease, reducing pain and allowing the immune system to function more efficiently.
Perhaps Dr. Gaynor's most valuable contribution to the field of oncology was that he distinguished between curing a patient — fixing or removing a physical symptom — and healing, which he described as a complementary union of mind, body and spirit.
I like to think that Dr. Gaynor, along with Dr. Gonzalez, Dr. Hedendahl and many other holistic doctors who have passed recently, are all together at a huge CAM conference in a parallel universe, brainstorming about how to convince the oncologic establishment and the patients who are stuck there that true cancer healing does not lie primarily in removal of the tumor but in repairing the body that hosts it.
Join the conversation. Create a topic in our forum.
References:
[1] Roberts S. Mitchell L. Gaynor, 59, Manhattan oncologist. New York Times, Sept. 18, 2015
[2] Roberts S. Mitchell L. Gaynor, 59, Manhattan oncologist. New York Times, Sept. 18, 2015