July 17, 2016 | Author: Susan Silberstein PhD
---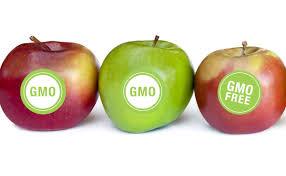 Congress just passed a GMO labeling bill on Thursday, and nobody's really happy about it. At first, I was excited to hear of the legislation requiring food companies to disclose the presence of GMOs. After years of bitter debates and legislative stalemates over the labeling of genetically modified ingredients, a compromise proposal sailed through Congress with solid support from both Democrats and Republicans. It now goes to the White House, where the President is expected to sign it. But it's not all good news.
The food industry says 75 to 80 percent of foods contain genetically modified ingredients — most of those corn and soy-based. The Food and Drug Administration says they are safe to eat, but many disagree, including me. Learn more here
Nationally, Americans have been overwhelmingly in favor of GMO labeling, and about a dozen states have entertained individual labeling bills. But advocates for mandatory labeling, as well as food industry leaders opposed to labeling, have long wanted to find a national solution to avoid a state-by-state patchwork of laws. In an effort to avoid a pending interstate commerce nightmare precipitated by recent Vermont pro-labeling legislation, this week's compromise bill was passed. The legislation is a step in the right direction, but there are still problems.
Shortcomings of the New Law
True, for the first time, the nation's consumers will be able to find out whether foods in their markets contain genetically modified ingredients — but it won't be easy, because the bill does not necessarily require the use of a GMO label on packaging. Instead, consumers may have to scan a "QR code" — those little square codes that you see on airline boarding passes — to get that information. The legislation sent to President Obama actually gives food companies several GMO disclosure options – either a text label, or a symbol, or that electronic QR code that a customer could scan with a smartphone.  The Environmental Working Group is not in favor of the bill because it allows companies to use the QR code option. A sign at a July 1 rally in Montpelier, Vermont, protesting that option, read "a labeling law without a label is a sham."
Unfortunately, the bill nullifies a more stringent Vermont GMO labeling law that kicked in earlier this month. Vermont's congressional delegation, including Senator Bernie Sanders, argued that the measure falls short compared with the tougher labeling requirements their state passed. Vermont's Governor Peter Shumlin bemoaned, "It's a shame that Congress chose to replace our standard with a weaker one that provides multiple ways for the food industry to avoid transparent labeling." While the new bill gives companies non-labeling options, the Vermont law would have required items be labeled "produced with genetic engineering." I agree with Congressman Welch, who asked "If there is an acknowledgement about the right of a consumer to have access to information, why not give them the information in plain and simple English?"
Another disappointing reality with the bill is that its requirements are not immediate and remain somewhat vague. The U.S. Department of Agriculture would have two years to write the rules — and it's not clear what they will be.  The law leaves many details of the new labeling scheme to be worked out by the Agriculture Department, like determining how much of a "bioengineered substance" must be present to require a GMO label and deciding whether products made from GMO crops like soy oil or beet sugar will need to be labeled even if the final product doesn't contain any genetically modified proteins or DNA. And what exactly will the penalties be – and how will they be enforced – for the companies that don't comply?
Compromise is Better than Nothing
So neither side in the labeling battle is completely satisfied. "I don't think that it's the best bill that we could have, but it's the best bill we couldpass," stated Richard Wilkins, president of the American Soybean Association, which, not surprisingly, opposes mandatory GMO labels. Pro-labelers have always opted for transparency in the consumer's Right to Know. Their opponents, food conglomerates and farm groups, convinced that pro-labeling groups are simply trying to use labels to drive consumers away from GMOs, have lobbied Congress to ban mandatory GMO labeling laws. In the end, the two sides settled on a compromise that nullifies Vermont's law, but still requires a form of labeling.
The Just Label It Coalition, which includes the Environmental Working Group and a long list of health food producers, declared the bill a victory of sorts, but the GMO labeling battle isn't over. The new bill opened up sharp divisions among groups that had previously presented a united front in favor of GMO labeling. Some critics condemned the compromise as a "betrayal." Yet the Organic Trade Association, which supports GMO labeling, decided to endorse the compromise, in part because the law allows organic food companies to label their products as non-GMO.  And that's a very good point.
I'm definitely concerned that many consumers won't be able – or won't bother – to read the electronic labels. Bottom line: I'm grateful for this first step, but more stringent legislation needs to be passed. Until then, old-fashioned consumers like me who wish to avoid GMOs based on actually seeing a label should just assume the presence of GMOs — unless a food has a USDA Certified Organic or Non-GMO Project Verified labelon it. Better yet, grow your own!
Join the conversation. Create a topic in our forum.