May 29, 2014 | Author: Susan Silberstein PhD
---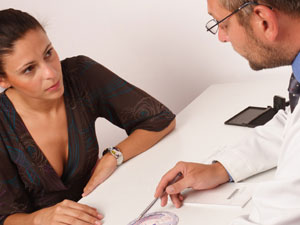 This week's May 23 issue of NBC News Today.com carried a headline article by health writer Linda Carroll entitled 9 Simple Questions That May Predict Your Heart Disease or Cancer Risk.  Based on a new study published in the Annals of Family Medicine, the article began by asserting that "primary care physicians could save lives by asking patients nine simple questions. " The questions, all related to family history, included these about cancer:
Do you have any close relatives who have had melanoma?
Have any of your close relatives had colon cancer before the age of 55?
Have any of your close relatives had prostate cancer before the age of 60?
Have any of your close female relatives had ovarian cancer?
Have any of your close relatives had breast cancer before the age of 50?
Although getting answers to these questions could help identify people at high risk and lead to appropriate counseling and genetic testing, these are not the best questions to ask if doctors really want to help their patients prevent cancer.
Family History or Family Habits?
According to the American Cancer Society, only 5 to 10 percent of all cancers are caused by gene mutations inherited from a parent.  The other 90 to 95 percent are due primarily to lifestyle factors.   Danish research on adopted children concluded that if the biological parents died of cancer before age 50, the children they gave up for adoption had no increased risk of cancer, but if the adoptive parents died of cancer before age 50, their adoptees had a 500% increase risk of cancer death.  Birth parents pass on genes, but adoptive parents pass on lifestyle habits – clearly the more relevant issue.
So here is my list of nine questions:
Do you consume a lot of sugar?
Do you smoke?
Do you eat one cruciferous vegetable every day?
Are you happy at home and work?
Do you consume many cow dairy products?
How many bowel movements do you have daily?
Does your job expose you to toxic chemicals?
Do you often eat garlic, berries and flaxseeds?
How frequently do you exercise?
If doctors were to encourage their patients to examine these issues and make corresponding lifestyle changes, they would really help empower their patients to protect themselves against cancer – whether or not they had a genetic risk.
Join the conversation. Create a topic in our forum.
References:
[1] http://www.today.com/health/9-simple-questions-may-predict-your-disease-risk-2D79706343
[2] Sorensen, T.I., Nielsen, G.G., Andersen, P.K., and Teasdale, T.W. (1988). Genetic and environmental influences on premature death in adult adoptees. New England Journal of Medicine 318(12): 727-732.