February 16, 2015 | Author: BeatCancer.Org
---
FOR IMMEDIATE RELEASE February 15, 2015
CONTACT or INTERVIEWS: GWettlin@gmail.com
FREE NUTRITION AND CANCER PREVENTION LECTURES IN OKLAHOMA
Bartlesville, OK – A four-day series of free public programs on Healthy Eating to Prevent Obesity and Cancer will be coming to Bartlesville February 17-20.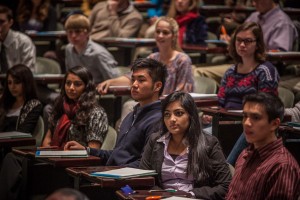 Sponsored by the local Schmoldt Foundation for Education, the programs are part of the Nutrition and Prevention Project of the Center for Advancement in Cancer Education (BeatCancer.org).
According to BeatCancer.org Educational Director Dr. Susan Silberstein, "The goal of our project is to improve the health of adults and families, especially the underprivileged, through nutrition education."
On Tuesday, Feb. 17, at 7 pm, Silberstein will be speaking on Four Nutrition Secrets That Could Help Save Your Life at the Osage County Health Department Community Room, 1115 E. 15th Street, Pawhuska.
On Wednesday, Feb. 18, at 7 pm, she will be speaking on Fight Cancer with Your Fork at the Bartlesville Public Library, Upstairs Meeting Room A, 600 S. Johnstone, Bartlesville.
Both events are free and open to the public. They will include questions and answers, free literature, information for purchase, and a book signing.
On Thursday, Silberstein will spend the day teaching Environmental Science students at Bartlesville High School, and on Friday, she will be speaking to pre-nursing and culinary arts students at Tri County Technology Center, as well as to faculty at a professional development lunch. The Schmoldt Foundation underwrites many nursing scholarships at Tri County.
Cancer incidence and death rates in Oklahoma are among the highest in the country, and the state is ranked the sixth most obese state in the nation. Obesity is a major risk factor for cancer and cancer death, as well as for diabetes and heart disease.
Continued Silberstein, "Research shows that simple dietary changes can make a big difference in our health. The information I will be sharing can be life-changing, whether you wish to prevent disease, prevent its recurrence, or fight active disease."
According to Gretchen Wettlin, RN case manager at Comforting Hands Hospice and board member of the Schmoldt Foundation, "I am delighted to be able to fund this excellent educational series. Cancer prevention is very important to me." Wettlin lost her brother to leukemia, and her husband recovered from advanced head and neck cancer four years ago. A holistic nurse and the local professional liaison for BeatCancer.org, Wettlin will be available for follow-up coaching to participants in the February programs. She can be reached at 970-618-4959.
Silberstein founded the Center for Advancement in Cancer Education after the death of her young husband to cancer more than 35 years ago. An international lecturer on health, nutrition and cancer prevention, Silberstein is the author of several books, including Hungry for Health and Hungrier for Health, and winner of numerous awards for her work in cancer education.
BeatCancer.org is a federally approved national not-for-profit organization based in Pennsylvania. Its mission is to provide research-based education on how to prevent, cope with and beat cancer through diet, lifestyle, and other immune-boosting approaches.  Since 1977, the Center has provided individual consultations to nearly 30,000 cancer patients and group trainings to over 60,000 prevention-seekers nationwide. For more information, visit www.BeatCancer.org or call 888-551-2223.
Join the conversation. Create a topic in our forum.