May 10, 2015 | Author: Susan Silberstein PhD
---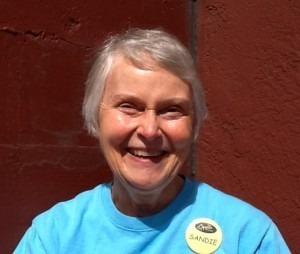 14,000 women in the US die of ovarian cancer each year. But a diagnosis of ovarian cancer does not necessarily mean you will die of the disease. We know of many women who overcame ovarian cancer naturally, and in future posts I will share some of their stories. Here is a story from one of our fans who found natural ways to repair her body after chemotherapy.

Dear Susan:
Enclosed is my story.  I've never been really good at writing, but I tried to do the best I could. Thank you for the opportunity. I hope it can help others.
In April of 1994, I was diagnosed with ovarian cancer.  I was so afraid. I had watched my mother die with a female reproductive cancer when I was 18.
I had a complete hysterectomy at Oregon Health Sciences University Hospital in Portland by a gynecological oncologist in early May of that same year.  The doctors gave me a good prognosis and weren't sure whether I needed to have chemotherapy or not, but felt it would give me insurance.  So I had chemotherapy. That is very hard for anybody to go through.
After that, I set out on a quest to try to get my health back. I went to a naturopath to help me with my diet and supplements.  And I started reading books about people who were healed from cancer, starting with Beating Cancer with Nutrition by Patrick Quillan.  He was the Vice President of Nutrition at Cancer Treatment Centers of America at that time.  That was encouraging.  But I also read a lot of other books and information about getting well after having cancer.
I drank a carrot or carrot and vegetable juice every day for a number of years, took various supplements and a "green powder" regularly, ate a cruciferous vegetable every day and lots of vegetables and fruits, walked 30 minutes a day, and gradually adopted a healthful low-fat vegan diet.  I wanted everything I ate to be health promoting, not health destroying. I work part time in a health food market.
I go to an OB/GYN every year for an exam and blood test, and I'm so grateful to say I've been well ever since 1994.  I want to thank God and give Him the praise and glory.
Sandie B
Join the conversation. Create a topic in our forum.