August 25, 2015 | Author: BeatCancer.Org
---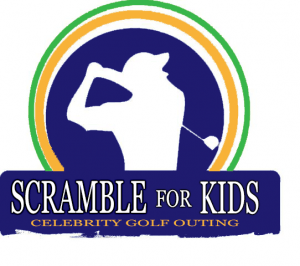 Contact Carl Wagner
Email cwagner@beatcancer.org
Website www.beatcancer.org
TWO LOCAL CHARITIES TO HOLD CELEBRITY GOLF TOURNAMENT Proceeds benefit youth. Foursomes play with a celebrity.
The Center for Advancement in Cancer Education (BeatCancer.org) and The Maxwell Football Club have teamed up to host the 2015 Scramble for Kids Celebrity Golf Outing on Friday, September 18th, at Downingtown Country Club in Downingtown, PA.
The Scramble for Kids Celebrity Golf Outing is a celebrity/amateur golf outing, dinner and auction to raise money for the youth programs of BeatCancer.org and The Maxwell Football Club. The event will be a shot-gun scramble and play is open to the general public. Registration and continental breakfast begins at 9:00am. Lunch will be served on-course. Tee-off is at 11:00am. Happy hour, silent auction, awards & dinner will be immediately following.
The Downingtown Country Club is a beautiful and historic private club in Downingtown, PA and is now proudly a Ron Jaworski signature course, who is also one of the many celebrities that will be joining us.
One of the most unique and exciting aspects of the event is that each foursome gets to play with a celebrity! This means that each foursome is actually a fivesome. Celebrities who have joined this event previously include Ron Jaworski, Dick Vermeil, Vince Papale, Joe Pisarcik, Mike Quick, Barrett Brooks, Brian Westbrook, Mike Pettine, Paul Guenther, Dan Klecko, Beasley Reece, Lou Tilley, Howard Eskin, Bobby Clark, Mike Schmidt, Pete Pihos, Lou Tilley, Vai Sikahema, Andy Talley, Neil Hartman and others. More celebrities have been invited this year including current and former football greats as well as local celebrities and news personalities.
Additional guests who don't play golf, but may want to dine with the celebrities and players, are invited to attend just the reception, dinner and silent auction, estimated to begin at approximately 4:30pm. Special pricing is available for these guests.
Prizes will be given out for the longest drive, closest to pin, putting contest, door prizes and more. The auction will feature celebrity-owned and autographed items, as well as vacation packages and experiences complimented by gift baskets and other items donated by local businesses.
"We believe very strongly in the strength, health and potential of young people," says John Donohoe, owner of Sterling Limousine and who sits on both charity boards as well as serves as Honorary Golf Outing Chair. "They are our future. This outing is a way for celebrities and non-celebrities alike to have a good time of fellowship and raise some money for our respective programs. All of the net monies raised will go to enhance our important youth initiatives. Downingtown Country Club has been very helpful in hosting this event for us, and is in excellent shape. We thank them for their hospitality. Please come join us as we build a future for our youth and have a great time doing it."
Corporate, individual, and team sponsorship opportunities are available. Donations are welcomed and appreciated.
For more information, contact Carrie at 267-573-9163.
Join the conversation. Create a topic in our forum.