October 19, 2016 | Author: Susan Silberstein, PhD
---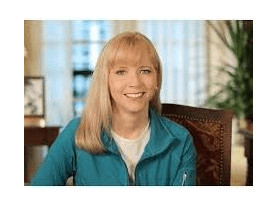 Marathoner Claudine Nicholas is helping us to Beat Cancer! Starting this month and going forward, she is taking her passion on the road. 90% of cancers are preventable, and her goal is to run in EVERY state over the next several years bringing awareness to everyone that will listen. Claudine has multiple ways for you to get involved to support BeatCancer.org. Start today by purchasing an awesome BeatCancer.org sweatshirt or t-shirt at www.letsbeatcancertogether.com. PLEASE HELP HER HELP US BEAT CANCER!
Donate whatever you can – a dollar a mile, a penny a minute, or any other amount in honor of Claudine's efforts and in memory of all those lost to cancer! Or buy one of her custom-designed sweatshirts, and let everyone know you support our work. PURCHASE SHIRTS HERE
Many of us have lost loved ones to cancer. Claudine herself has already lost 10 family members to cancer. As Claudine says, "This must stop, and learning about preventive measures is KEY! My lifetime goal is to raise a million dollars to help BeatCancer.org fulfill its cancer prevention / nutrition mission. Even a small donation will help."
Claudine's Story
"Twenty-five years ago, I was diagnosed with Lupus. My condition was very poor, and my dreams of a full and active life went out the window. My own health crisis initiated a search for answers and a passionate study of health, prevention and nutrition that would profoundly change my life.
"I learned that it is easier to prevent disease than to cure it and that every health condition benefits from good nutrition. I learned to manage my disease with nutrition and without drugs. I became active again, eventually becoming a marathoner. My passion for health education led to my becoming a Certified Health Coach and member of the National Association of Nutrition Professionals in 2015.
"I have helped raise thousands of dollars in the effort to find a cure for Lupus. Now I want to do even more to help prevent cancer. I have lost 10 immediate family members and two dear friends from the disease. Three other family members and friends are still fighting it. My mission is to help save lives and preserve families and dreams by focusing on health education and cancer prevention.
"I have chosen to raise funds for a like-minded charity near and dear to my heart —BeatCancer.org. This non-profit teaches what science knows — that 90% of all cancers can be eliminated through wise diet and lifestyle choices – hence the B90 logo on my shirts. Please help me spread the message that Prevention is the Cure! I know from my own health journey that the right words and counsel can make all the difference. Let's fight cancer together…through EDUCATION and PREVENTION. As Shannon Adler said, "Carve your name on hearts, not tombstones." Please join me in my mission. Your contribution of any amount can help save lives."
To learn more about Claudine's BeatCancer project, to order shirts, or to make a donation to her million-dollar goal, check out Claudine's website. Thanks to all our readers for your support, and special thanks to Claudine – run swiftly and safely!
Join the conversation. Create a topic in our forum.