June 29, 2020 | Author: Diane Burton
---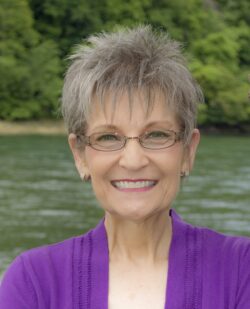 That Gnawing Emotion After Cancer Diagnosis and Why You Need to Deal With It
by: TedTalk Keynote Speaker, Diane Burton
"What does a person do? What is this emotion? It feels different! Is it possible to get help to deal with this?"
This emotion that feels different is grief and it is real. And, yes, it is absolutely possible to have someone guide and support both the cancer patient and their loved ones through this grief.
The problem is, most people aren't aware this option is available.
As the wife of a preacher, I had women come to me with issues and I felt so inadequate with what to say to them. I did the best I knew to do; however, I didn't realize that what they were talking to me about was a form of grief.
In the fall of 2010, I was on a call where I heard a Grief Coach guide a person through an issue she had in her life. I was so intrigued and wanted to learn more. I wondered if this was the answer to help me better serve the women I worshiped with. After talking with the Grief Coach, I decided to go through her program and become certified and it's been one of the best decisions I've made.
An April 14, 2020 study by Amerispeak and WebMD, found that 57% of Americans are grieving the loss of someone close to them over the last three years. That means every other person you see is grieving. Yet, how many people know that grief isn't just about death? It's also about life.
It's about the things that happen in our life – divorce, moving, loss of jobs, pandemics, riots, children, health issues – the list is endless. If 50% of the people you see are dealing with grief because of the death of someone, how many are dealing with grief because of life issues? Way more than 50%!
How I became a Grief Coach
In January 2011, I began the journey to become a certified Grief Coach. Six months into the training, my mother received a cancer diagnosis. Unfortunately, her cancer had progressed so much, she died 5 ½ weeks later. I was so grateful I had started the process of becoming a Grief Coach. I had the support of the trainer and my peer coaches. The processes guided and supported me through the grief of her diagnosis, the grief surrounding decisions to make and her upcoming death (anticipatory grief.) They were there for me after her death also. Because of the grief coaching, I was able to move forward more quickly and not feel as though the grief was taking over.
In December 2018, someone very close to our family found out they had a 4.5 cm tumor in their body. The emotions surrounding this diagnosis was hard; and again, I was so grateful to have the support of my peer grief coaches. Things were going well until October 2019, when it was discovered this loved one's cancer had metastasized to the liver. Once again, we found ourselves dealing with the grief emotions. And, once again, I was so grateful to have my peer grief coaches to guide and support me.
I have clients who are dealing with issues in their life and don't know what to call it. They have guilt surrounding the emotion and are relieved to find out it's a normal emotion and to know they can give it a name, grief. Many clients have carried this guilt and grief with them for years, not realizing what it's doing to them.
I once had a client, who realized they had carried something that happened to them as a very young child into the present, ask, "you mean I brought this into my marriage?" Once they realized what they had done, they were able to release and move forward.
Grief and Cancer
After I became a Holistic Cancer Coach, I realized that what I learned as a Grief Coach, would be so valuable to guide and support cancer patients as they deal with the different forms of grief surrounding their diagnosis.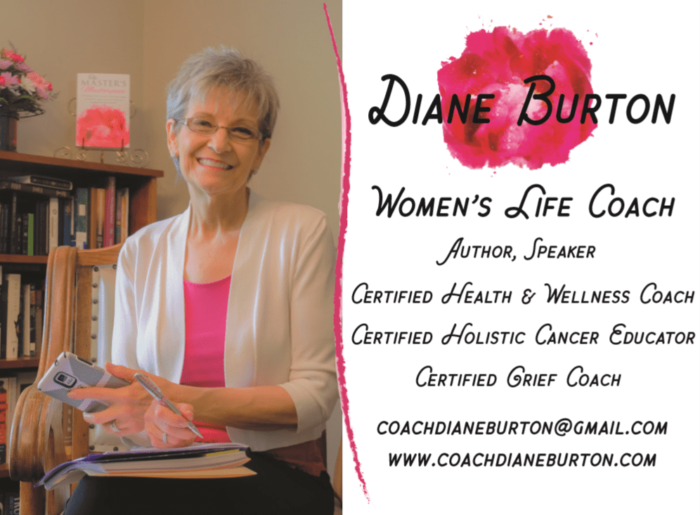 I've had clients in such despair after getting the diagnosis, do better when they learn how to change their mindset surrounding their diagnosis, even finding lessons, blessings and gifts.
It's also valuable when the spouse or other family members are coached through the grief they are dealing with, because of their loved one's diagnosis.
We know how important it is to help the cancer patient heal their body; so, how crucial is it to help them heal and deal with the emotions they are going through?
Dr. Silberstein taught us that most of the time, there are certain emotions tied to certain cancers. And, even though a cancer coach can help them understand that, it's also crucial for the coach to have the correct methods and tools to guide and support them to be able to move forward.
Just imagine the cancer patient being able to breath better by being guided and supported through this grief.
Just imagine the cancer patient being able to accept their diagnosis better and being willing to follow the eating protocol suggested.
I invite you to include grief coaching along with the other coaching received from the cancer coach.
Please feel free to contact me for questions.
Diane Burton
Holistic Cancer Coach
Grief Coach/Health & Wellness Coach/Author/Speaker