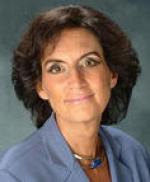 Founder / Educational Director
Dr. Susan Silberstein founded the Center for Advancement in Cancer Education in October of 1977, after the death of her young husband to cancer. For 35 years, she served as the organization's Executive Director before assuming her current position as Educational Director.
An international speaker on nutrition, cancer prevention, and complementary and alternative medicine, Susan lectures frequently for medical and nursing schools, continuing oncology nursing education programs, universities, corporations, and other organizations.
Since 1977, she has coordinated scores of health conferences, given hundreds of broadcast, print and web interviews, provided continuing education to thousands of healthcare professionals, counseled more than 25,000 cancer patients, and trained nearly 60,000 prevention-seekers.
Susan is the author of numerous books, including Hungry for Health, Hungrier for Health, Alphabetical Beat Cancer Diet Guide, and Breast Cancer: Is it What You're Eating or What's Eating You? Creator of the online Holistic Cancer Educator Certification Course, she is also the designer of the Beat Cancer Kit series, narrator of the popular video Fight Cancer with Your Fork, and editor of Immune Perspectives magazine.
For several years, Susan taught the psychology of health and disease in the Graduate Division of Counseling Psychology at Immaculata University. She also served as Educational Advisor to the National Foundation for Alternative Medicine, as trainer for Ultimate Health Group and Peak Potentials, Inc., as Director of the Integrative Program for Cancer Prevention at the Newtown Medical Center, and as consultant for various educational and clinical facilities. A frequent contributing writer for various health publications, she is featured in several books, including Rutgers University Press's Evaluating Alternative Cancer Therapies.
A Phi Beta Kappa and Fulbright scholar, she has won numerous awards for her work in cancer education, among them the Jefferson Award of the American Institute for Public Service, the Legion of Honor Award of the Chapel of Four Chaplains, the Montgomery County Woman of Vision Award, the Founder's Award of the National Foundation for Alternative Medicine, and the Lifetime Achievement Award of the Center for Advancement in Cancer Education.
Susan is also an accomplished linguist, a trained opera singer, and mother of four.